"La Romareda stadium would be closed for at least one year"
The La Romareda Stadium It is the home of a historic team of football as is the Real Zaragoza. In this temple of the zaragocismo have lived blanquilla big nights where fans have enjoyed with his team. But nevertheless, sad episodes also remember as we remember today.
The 25 February 2006 visited the La Romareda Stadium FC Barcelona. In their ranks, the great Samuel Eto´o, I was in a state of grace and was one of the main threats to Real Zaragoza. Cameroon striker had suffered insults and racist chants last season. Tier sector reached even throw peanuts to the player, some of the intolerable all.
Samuel Eto´o then he answered with a goal and his celebration mimicked the movements of a monkey, clearly referring to the sounds that made him from the stands. But nevertheless, one year later, Cameroon had had enough and decided to leave the party. From the stadium PA system tried to calm down so that fans stop insulting the player but the thing, Far from relaxing, Tone rose.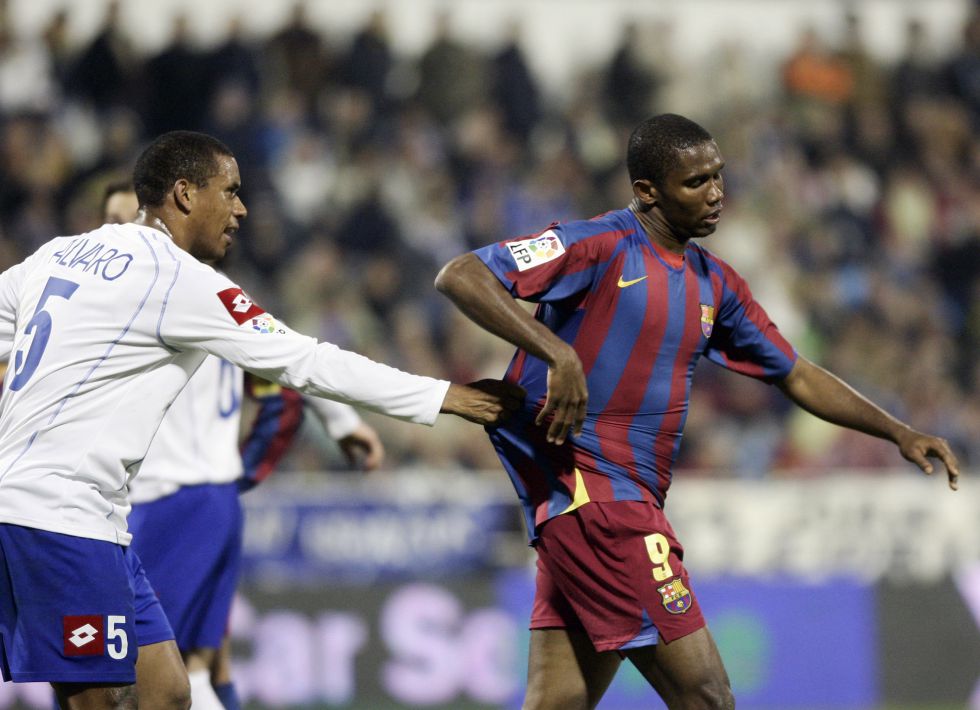 Ewerthon sympathizes with Eto'o
The referee of the meeting, Esquinas Torres, He tried to change his mind at the front of the club, but this, He seemed determined to leave the pitch. That's when a rival player, Brazil Ewerthon, intervened decisively in this situation. The Real Zaragoza striker told the referee and the Eto'o himself that if he was leaving the field, he would too. The gesture, He served the Cameroonian for the game.
Like is logic, This marked the league game of the weekend. At the end of the match, technicians from both teams (Frank Rijkaard and Victor Muñoz) They condemned the insults and racist chanting by a tier sector La Romareda.
The referee of the meeting reflected the 'incident' in the minutes. Somehow, that meant a turning point in the fight against racism in Spanish football. The affected was much stronger in his words: "La Romareda stadium should be closed for at least one year".