The cat' Ablanedo, one of the best goalkeepers in the history of Spain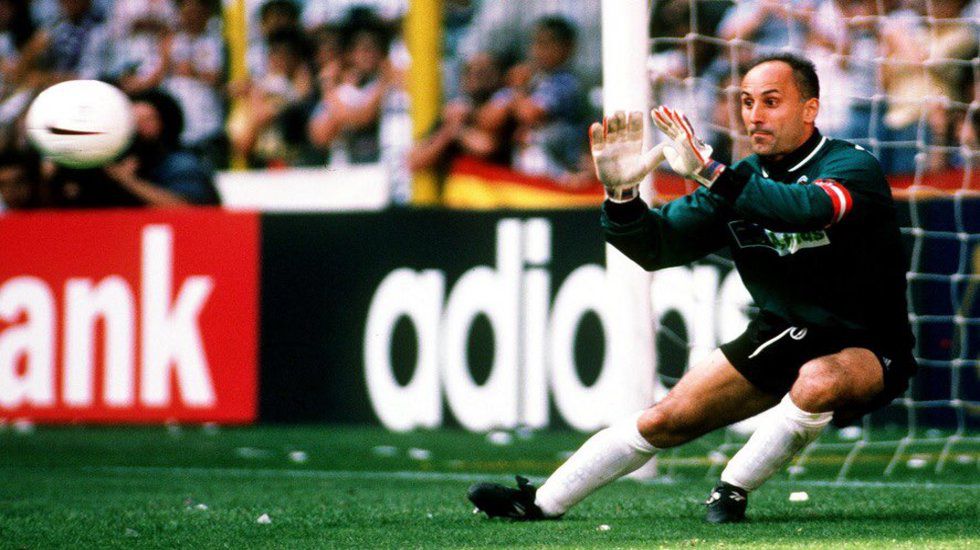 Is, definitely, one of the forgotten Spanish football or at least one of those players who perhaps do not your career in a big and not fill his cabinet titles with their teams, It not reached due recognition. We talk about Juan Carlos Ablanedo (Mieres, Asturias 2 September 1963),
'The cat' as he was called. A historic Sporting Gijon, a club with a lot of hearth and historic Spanish football. And the Spaniard goalkeeper is, on merit, one of the best goalkeepers in history from Spain.
THREE zamoras Ablanedo
It was three times Zamora Trophy (1985, 1986 Y 1990), something not easy because it was not the goalkeeper one of the cockerels League, and one of the best goalkeepers in the late 80's and early 90, almost 2000 as he reached his career until he was almost reaching the four decades. Still it was one of the goalkeepers who won the Zamora trophy the most times.
Perhaps their lack of impact on the Spanish team played against. Even so, was mundialista in Mexico '86 and he was also present at the appointment Italy '90, although it came as third goalkeeper.
He was a little porter, just passed the 1,75, but with a spectacular agility, hence the nickname cat. For a time he was called Ablanedo II coinciding with his older brother known as Ablanedo I. Which we collected trading cards in the late 80, remember this curious circumstance.
He retired in 1999 with 36 years after 15 years defending the goal of the first Spaniard team and a lifetime as sportinguista. As a curiosity, in 2013, He took his career as a lawyer and was admitted to exercise.
Since FUTBOLRETRO.ES we understand that a player like Ablanedo our humble deserved recognition because sporting achievements that got. Definitely, a history of our football the children of futboleros 90 We remember with great affection.