Coaches with the most drops to the Second Division in the Spanish League
Moving down the ladder is one of the biggest fears of a soccer coach. In this article we will review the list of coaches with the most drops to the Second Division in the history of the Spanish League. All of them well known.
LUCAS ALCARAZ
The Andalusian coach adds 5 relegation to Second Division. Two of them with Recreativo de Huelva, one with Murcia, one with Levante and the other with Granada. And if that was not enough, he also suffered a relegation to Third when he trained Almería in the season 1998-1999. yes, the good Lucas Alcaraz he slightly compensated his resume with two promotions with Murcia and Recre.
MIGUEL ÁNGEL LOTINA
When one thinks of descents, the name of Michelangelo Lotina. But nevertheless, the Basque coach is not the one who has dropped the category the most times, yes, sum 5 decreases throughout his career with Logroñes, Celta Vigo, Real society, Dépor and Villarreal. Like Lucas he also got a couple of promotions (Numancia and Osasuna), also, he won a Copa del Rey with Espanyol.
JAVIER CLEMENTE
Another who alternated successes and failures throughout his career. Javier Clemente began his career on the bench with very good feelings winning two leagues, a Copa del Rey and a Super Cup with Athletic Club. But nevertheless, accumulates 5 descents with Espanyol, Tenerife, Real Murcia, Real Valladolid and Sporting de Gijón. In his defense say that, in most cases, He was the coach who arrived with the season started trying to solve a difficult situation.
LUCIEN MULLER
As a player he defended the real madrid shirt and Barcelona in Spain. But nevertheless, as a technician he had to beat copper in much more modest benches. Although he also directed Barça, It's one of the coaches with the most drops with a total of five behind him (Real Zaragoza, Burgos, Mallorca and Castellon twice).
FERNANDO VÁZQUEZ
The surprising leader of this classification of coaches with the most drops The Second Division is Fernando Vázquez. The Galician coach takes the palm because it adds 6 descents to Segunda with Compostela, Las Palmas, Vallecano Ray, Real Valladolid, Celtic and Deportivo de la Coruña) to which we must add one to Second B (Mallorca) and another to Third (Lalín).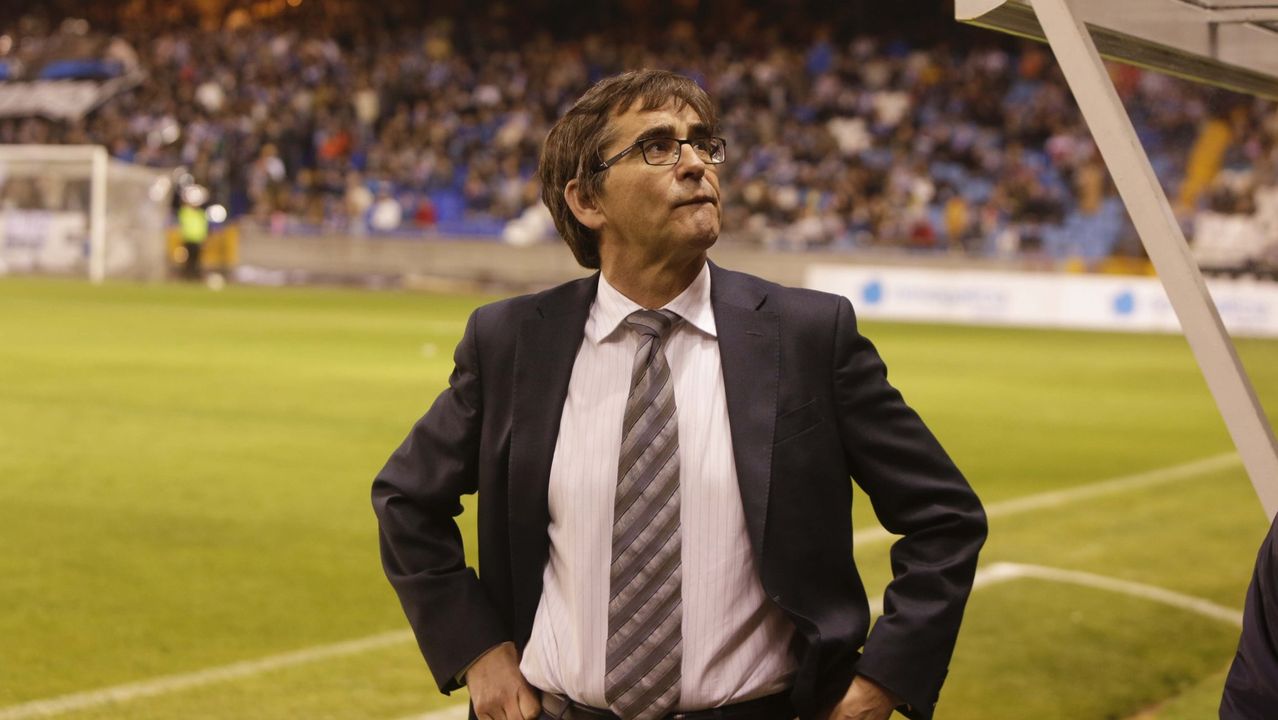 (Last update 11 June 2020)