Ernesto Dominguez, the first international granota with Spain
Along the history, the Levante UD He has had several internationals from different countries in their ranks. They have even been players who have come to World belonging to the discipline granota and raised in the quarry players they have triumphed in the Spanish national team but already belong to other clubs. But nevertheless, there have been two players who defended 'The Red' footballer being all granota effects: Ernesto Dominguez in the years 60 Y Jóse Gómez Campaign in 2020.
Ernesto Domínguez debuts with Spain
The year 1964 when forward Catalan, which it had been a key element in the rise of the Levant to First Division few months before, It was called by the then Spanish coach José Villalonga. The match in question was a friendly against Belgium which he was held in Mestalla Y Dominguez he started and completed 90 minutes of a game that ended with Belgian victory 1-2.
That 1 from December to 1964 granota attacker made history becoming the first (and so far only) player Levante He is wearing the shirt of the Spanish selection. That was a great season for him as well as becoming international He managed to stay in First Division.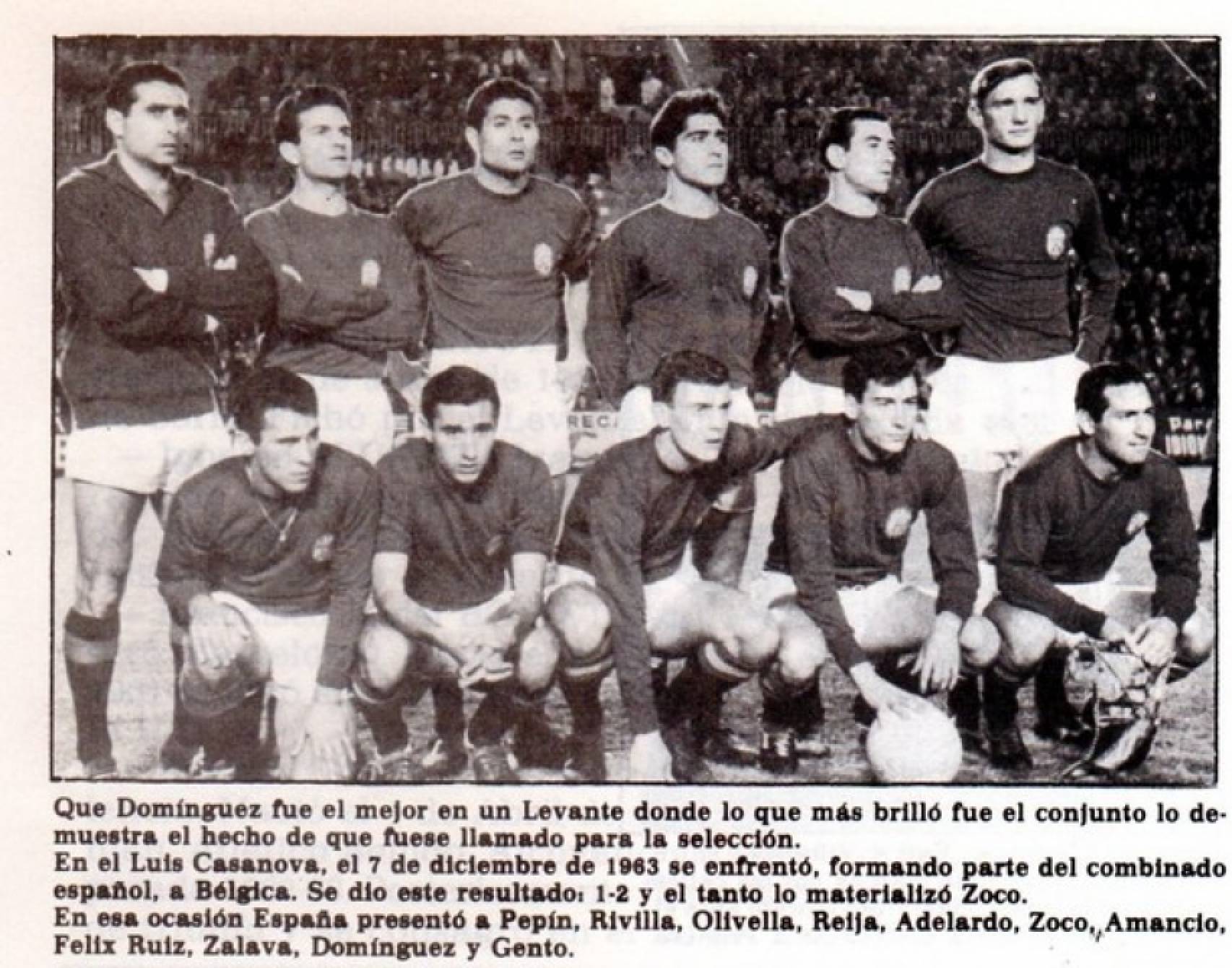 Ernesto Dominguez always she characterized by being a very good technically gifted player. Condal, Espanyol, Levante and Mallorca were the teams enjoyed their game and their goals in both the first and second division by beating the hundred targets throughout his career. In its stage as scored granota 34 goals in 113 official matches.
Campaign becomes the second Levante player to play in Spain
In the year 2020 and in the throes of the Coronavirus crisis, another Levante player made his debut with the Spanish team. José Campaña wore the shirt of the Spanish team in a match against Portugal played on 7 November 2020 and becoming like this, in the second international player for Spain while playing for Levante.