The offside: When and why was it invented??
The offside, offside, offside or orsay is one of the most difficult rules to explain to a novice football fan. In this article we will review what is, when and why was it invented and how has it evolved from its creation to the present day.
In the first football regulation, created in the year 1863, the rule appears offside. Initially, cualquier jugador que recibiera el balón adelantado incurría en situación antirreglamentaria. Manchester City camiseta, in those early years, it was very common for a team to attack with almost all its players in parallel, por clara influencia del rugby.
Tan sólo tres años después, in 1866, se modifica la norma. Es la conocida como 'regla de los tres oponentes'. Un jugador estaba en offside si se encontraba más cerca de la línea opuesta que el balón y el antepenúltimo adversario.
El objetivo de esta norma fue evitar que los delanteros conocidos coloquialmente como 'palomeros' o 'chupapostes' pudieran esperar junto a la portería para marcar gol. But nevertheless, hubo un futbolista que provocó que la norma tuviera que modificarse y perfeccionarse por el bien del fútbol.
Bill McCracken y el fuera de juego
Bill McCracken was a Northern Irish defender who signed for Newcastle United In the season 1904-1905. Pronto, devised a plan to cause rival attackers to continually fall into offside. Along with his partner Frank Hudsperth formed the pair of defenders of the magpies At a time when it was customary to use a system 1-2-3-5.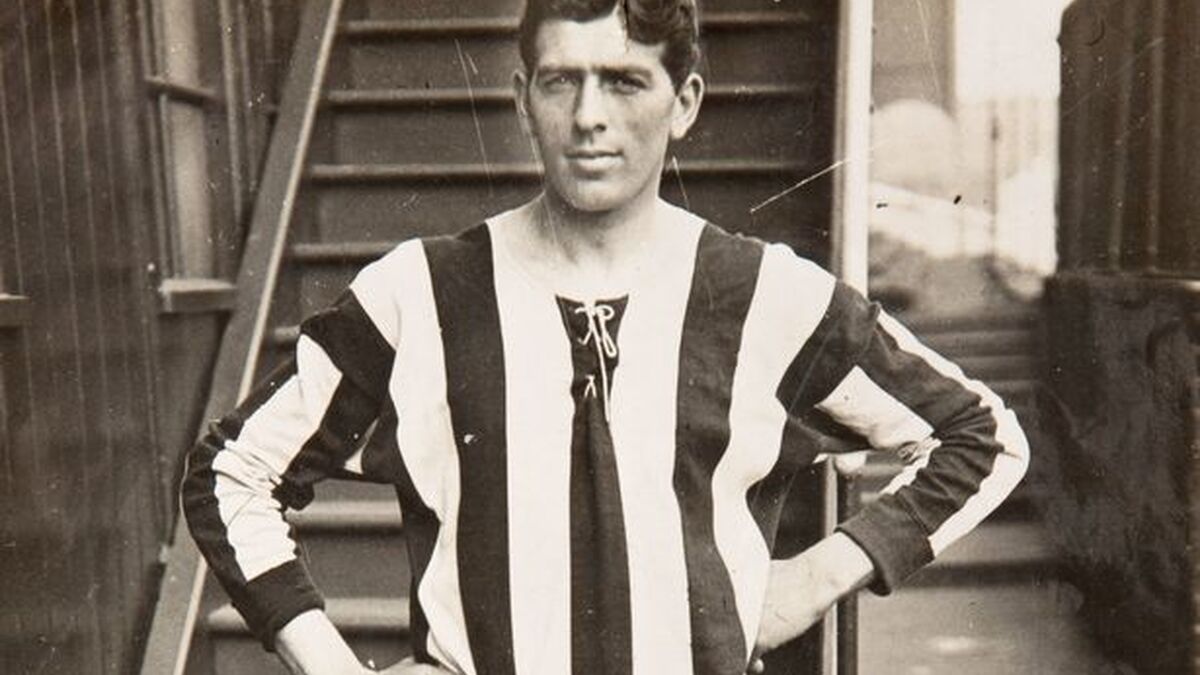 The trick' consisted of advancing his position when an opponent was going to receive the ball, leaving Hudsperth as the only player between the attacker and the goalkeeper. Thus, McCracken He came to despair not only his rivals but also the public that was getting more and more bored due to the few goals and the numerous interruptions of the game that there were in the matches.
Far from trying to fix this problem, the rest of the teams copied the tactic of the Newcastle, who by the way won three leagues almost in a row and became the team to beat in England. Thus, the number of goals scored plummeted, as well as the attendance of spectators at the stadiums. An urgent solution had to be found..
had to wait until 1925, two years after Bill McCracken hang up the boots, for him to arrive offside we know today. A) Yes, an attacker is in an illegal situation if he receives the ball and there is only one rival (usually the goalkeeper) before the goal line.
Thus, the goals came again and the public was once again hooked on a sport that is currently followed by billions of viewers around the world. curiously, that 'legal trap' seriously endangered his existence.