He suffered sexual abuse, his wife left him and fell into drugs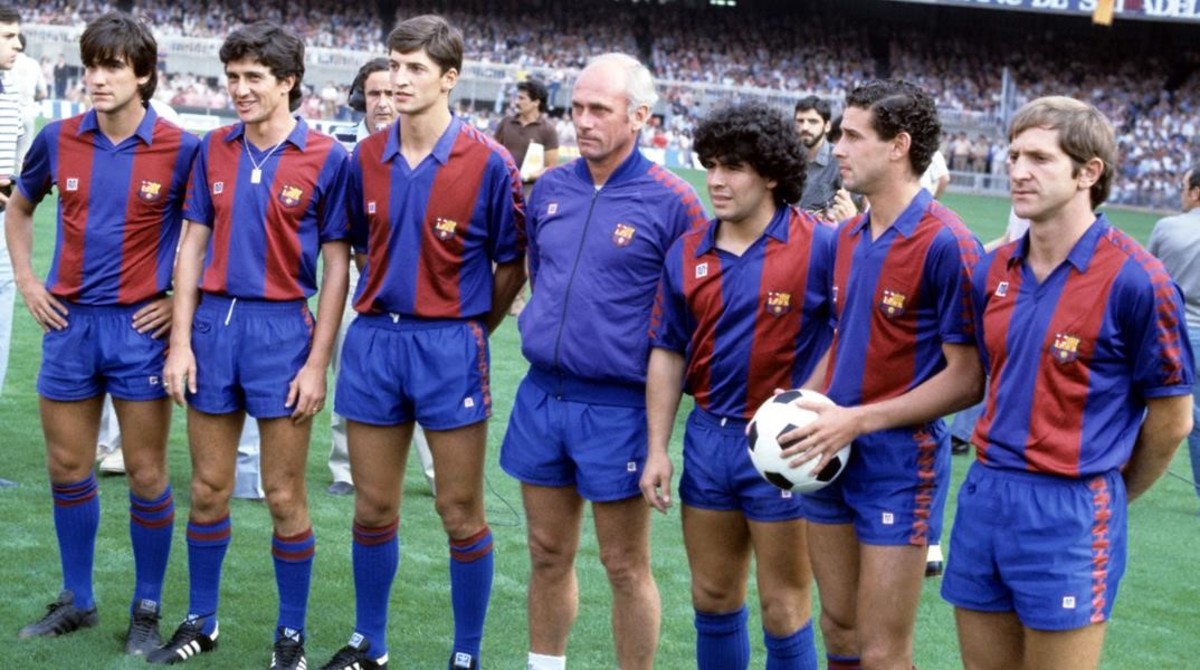 The life of the protagonist of which we will talk in the following article was marked by drama and tragedy from well-child. A very difficult childhood in which suffered many traumatic events but nevertheless did not prevent him succeed as an elite footballer, quite the contrary. We speak of the former star Atletico Madrid, FC Barcelona and of course the Spanish Selection, Julio Alberto, who also had a brief stint in the Recreativo de Huelva.
As we say, childhood Julio Alberto It was most stormy. His parents divorced when he was 12 years and was sent to an orphanage. There, monitor summer camp sexually abused him, something kept secret for most of his life. As stated by the protagonist himself, the act made him take refuge in reading and in sport for many years and never spoke to anyone in this matter.
ALBERTO JULIO Y MARADONA
Despite all these problems, He managed to gain a foothold in professional football to 20 years old at the Atletico Madrid. After a brief stint in the Recreativo, He came back and stood in the Vicente Calderón which helped him to make the leap to FC Barcelona coincide with him neither more nor less than Diego Armando Maradona.
Life seemed to smile at last. Got married with Carmen Escámez, niece Central Bank president, and even he got to record an album with her. He played almost 400 distributed in official matches 13 seasons in the elite and became an idol of FC Barcelona. To remember it was his goal against the Juventus editing of European Cup in which the club reached the final in 1986. But everything began to twist again.
The whole FC Barcelona lost that final in Seville against Steaua Bucharest and Julio Alberto went to Mexico to compete in the World Cup with the Spanish selection 1986. On his return, his wife confessed that she had fallen in love with his friend and ended up divorcing something that is being noticed in sports performance that is slowly decaying.
WITHDRAWAL AND PERSONAL PROBLEMS
Once a retired from football falls into the world of drugs and as explained on numerous occasions lost his home and comes to live on the street. Undergoes several overdoses and a couple of heart attacks besides trying to end his life on occasion.
But they say what does not kill you makes you stronger and a clear example is Julio Alberto which now tries to help people who have been able to go through something like throughout his life. On one occasion he came to withdraw € 50,000 from his account to get homeless street. Also he performs numerous talks telling his story, He has written books and is heavily involved in social work.