The surprising reason why Klinsmann did not sign for Atlético de Madrid
Jurgen Klinsmann He was one of the best strikers in the early 90. The German striker wore the shirt of some of the best European clubs. One of them could be the Atletico Madrid, but nevertheless, when everything was done, Jesús Gil backed off the operation.
The year 1995. A year before, Klinsmann he had made a great World Cup in the United States scoring 5 goals and being one of the most outstanding footballers. This allowed him to sign for the Tottenham English where a magnificent season came together in which he scored 21 goals. In fact, was named Premier League player of the year.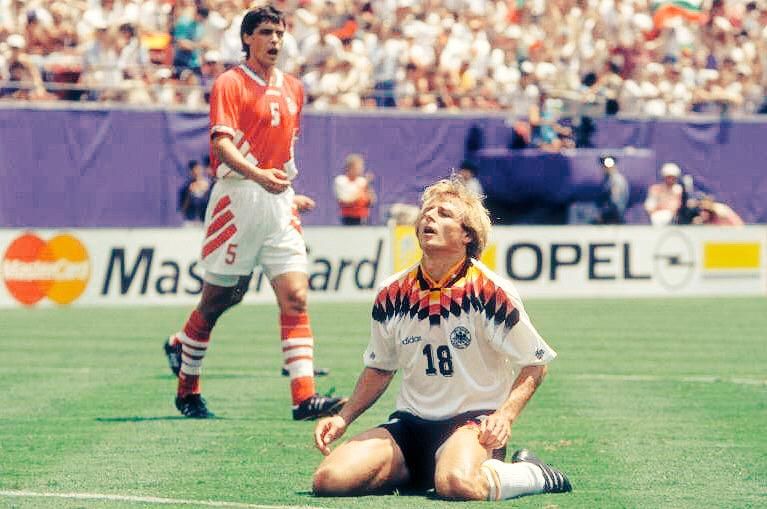 That was when the Atletico Madrid tried to undertake the signing of the German blonde. Jesus Gil was assembling the team that would accomplish the historic double that season 1995-1996 Y Klinsmann he was the forward chosen to command the mattress attack. Everything is ready and, it looks like, the attacker accepted the proposal of the Manzanares club to become the star signing. But everything went to waste.
According to bad tongues, Jesus Gil brought down the operation upon learning of a rumor about the possible homosexuality of Jurgen Klinsmann: "I don't want fags on my team". The top manager of Atlético de Madrid is said to have affirmed.
Anyway, the truth is that the rojiblancos managed to win both the League and the Copa del Rey that season. Meanwhile, Klinsmann He signed by the Bayern Munich where, How could it be otherwise, He kept scoring goals and adding titles to his record.
In an interview granted by the former soccer player, he was questioned on this matter and limited himself to saying: "The only thing I can say is that I'm glad I didn't sign for Atlético de Madrid".
Who knows if the history of the Madrid club would have been different with a forward of the level of Klinsmann in their ranks. The truth is that the one who was World Champion in Italy '90 never got to wear the red and white shirt when everything seemed done.