Boban's kick, the prelude to an imminent war
The kick Boban It is one of the most iconic images in the world of football years 90. For many, this action was one of the definitive goads for a war that was about to begin in the Balkans.
In the seventies Yugoslavia reference emerged as the world of European sport. The Tito regime He had built a high-level sporting culture, based on creating academies and outlining an indigenous style that made the country stand out, curiously, in team sports. In the late eighties world and Olympic victories accumulate in disciplines like basketball, handball or water polo; however footballing triumphs fail.
At the dawn of those successes is brewing golden generation of Yugoslav football. The Boban, Prosinecki, Savicevic, To walk, Suker O Mijatovic; They were presented to the Planet Football winning the World Junior Chile'87. others like Jugovic, Mihajlovic O Boksic They stood outside the call. No doubt this was a generation called to dominate football nineties, but, Unfortunately, the difficulties that beset the country in the early, They made that team had too short a journey. Tensions from the multiethnic composition of the Socialist State of Yugoslavia began to torn apart the Balkan conglomerate.
Zvonimir Boban, CROATIAN ICON
One of the greatest exponents of that generation was great Zvonimir Boban. A footballer who scrambled times they played live you, They led him to be the idol Yugoslavia to Croatian independence icon in just two and a half years. Just the time between two of his most famous Zapatazos.
The first gave him the 25 October 1987, the decisive penalty in the shootout that decided the fateful World Youth Championship. Boban He introduced the ball into the German goal to become Yugoslav hero. The second happened on 13 May 1990, in the middle of the battle in which he had converted a Dinamo de Zagreb – Red Star, the figure "10" emerged from the crowd to kick a Serb policeman and establish itself in the image of Croatian independence movement.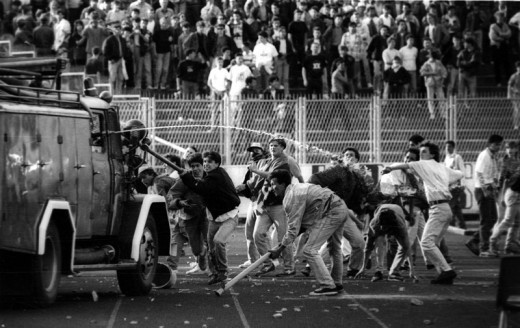 That right boot was a true reflection of the fall of the State of Yugoslavia, the prelude to a war that formally began a few months later and which lasted for a decade to become the bloodiest conflict lived on European soil since the end of the Second World War.