The worst signings of Real Madrid 90
All the teams, how great are, make mistakes when signing players. Sometimes the lack of integration, Being able to arrive in a less competitive league that Spanish, the pressure of playing in a big as the Real Madrid or simply incompetence of the technical secretariat of the moment make blunders committed. Here we offer some of the worst signings of Real Madrid in the years 90.
SPASIC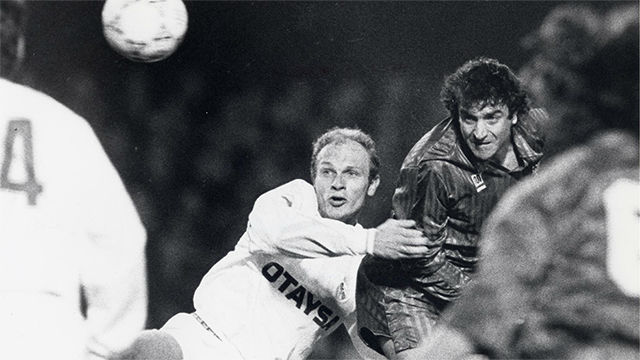 In any list of the worst signings of Real Madrid There is a name that is often lacking: Pedrag Spasic. Old player Yugoslavia Merengues came to season 1990-1991 After doing quite well in the Partizan Belgrade and go summoned with his selection for the World Italy 90.
Whites paid 200 million pesetas for him but his performance Bernabéu It was unfortunate. His most famous play was the 'goal' own goal to be scored against FC Barcelona. He was transferred to Osasuna where he played three seasons before joining the Marbella. He retired in the Radnicki Jugopetrol of his country.
VITOR
The signing of Claudemir Vitor It looks bad from the beginning. The dream of Ramon Mendoza, President of Real Madrid by then, It was hiring Cafu. But nevertheless, the signing of Brazilian side was complicated and a verbal agreement was reached. This agreement included that, Meanwhile, which he should reach the set target was Vitor so that it was fogueando in European football. His background as a Real Madrid player is summarized fast. three games. Finally Cafu He did not reach the Madrid and Vitor He returned to Brazil. Operation a success.
PETKOVIC
'Rambo' Petkovic O 'The European Zico'. With these nicknames nothing could go wrong in signing the Serbian from the Red Star. But nevertheless, the player did not succeed dressed in white where only played five league matches this season 1995-1996. The Real Madrid he gave to Sevilla first and Racing de Santander after, but their numbers were similar so he went to Brazil where, curiously, If you had a fairly successful career especially in the ranks of Flamengo where he is considered one of the best foreign players who have gone through this team in its history. Nothing to do with what he offered as a Real Madrid player.
SECRETARY
This Portuguese right-back came to Real Madrid In the season 1996-1997. It was his only experience outside of football Luso, certainly, rather disappointing.
from the Port, just played 13 games with the Madrid shirt and performance, once again, not convinced. In the winter, Fabio Capello He asked the arrival of his compatriot Panucci which he won the starting job on the right side. At the end of the season, Secretary He returned to Port where he played during 6 seasons (obtaining also an UEFA Cup 2003 Y a Champions 2004) to retire in 2005 the FC Maia. yes, It has the honor of being the first Portuguese to wear the shirt Real Madrid, prior to the arrival of Luis Figo.
MAGALLANES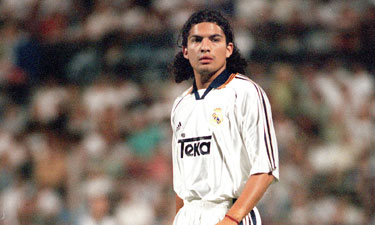 Uruguayan, who began his career in the Peñarol, He made the leap to Europe to play for Atalanta Italian 1996. In 1998 It was signed by Real Madrid where he did not even debut in an official match so he was loaned to Racing de Santander which also he yielded scoring a goal in the 99-00. In his career he accumulated 5 decreases: Atalanta, Racing, Venezia, Torino and Eibar. Definitely, He made its way to spare to be on this list of the worst signings of Real Madrid.
OGNJENOVIC
Another fiasco for the technical secretariat of Madrid. 'The atom' as he was known Serbian because of his short stature, He came to Bernabéu in the year 1998. The Real Madrid He paid for it about 400 million pesetas to Red Star one of the most promising football players of that era Balkan. But nevertheless, as madridista, only he played one game in his first season and 11 in the second scoring one goal.
As a curiosity, Perica say was summoned by his selection to play the World France 1998. In one of the games went into replacement Pedja Mijatovic, who would be his companion soon after. He spent his last half year as a white player from the team until he was transferred to Kaiserslautern.
EDWIN CONGO
Edwin Arturo Congo Murillo He signed a contract 5 seasons with the Real Madrid the late 90. From Once Caldas, the signing of the Colombian was a fiasco because it failed even to debut in an official match with the shirt merengue. From there he was jumping in several Spanish League teams as Real Valladolid, Levante UD (where he did have some continuity and marked a decent number of goals), Sporting Gijon (11 Second Division goals in his only season at El Molinon) Y Recreativo de Huelva.