When the template Sporting (except one) He touched the Christmas Lottery
Today we bring you a funny story (except for the protagonist of the same) related Christmas lottery It occurred in Gijon in the season 1988-1989.
Although it not fully confirmed and according to some is a urban legend, the truth is that is fairly widespread among footballers environment of the Sporting Gijon that made that template.
At that time the Spaniard had been set with the services of a veteran player from, no more no less, that the Manchester United. Your name, Kevin Moran, an Irish former football player gaelico (became champion of Ireland with his team) with a reputation for hard that came very well to the Sporting to strengthen their defense.
After 10 seasons in Manchester United, with which only managed 2 FA Cup y 1 Charity Shield, he got the opportunity to try a new experience away from the islands and without thinking twice accepted the offer of the Real Sporting that at that time militated in First Division.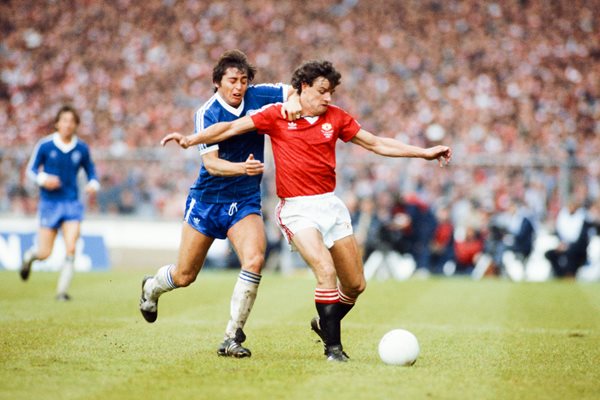 But nevertheless, with 32 British fullback years came to Spain and, as still happens today, He never too well integrated or language (He never spoke) or the much more technical football league.
In his first season (was two El Molinon) He disputed the figure respectable 27 parties as a pair in the central defense with Jiménez. But nevertheless, in the second only disputed 6 meetings because, fundamentally, the tremendous eruption of a young defender from Mareo: Abelardo Fernández.
SPORTING WIN THE LOTTERY CHRISTMAS
Apparently the player was related very little with his companions to such an extent that in December 1988 the template to the full bought the same number of Christmas lottery which he was eventually awarded. For one reason or another the only player he not bought and ran out award was himself Kevin Moran.
With more pain than glory left the rojiblanca discipline and returned to England where he still defended the shirt of the Blackburn Rovers for four seasons. Definitely, He never forgets his experience in the Spanish League.