Rafa Paz: "I got a hair transplant but my experience was not very good"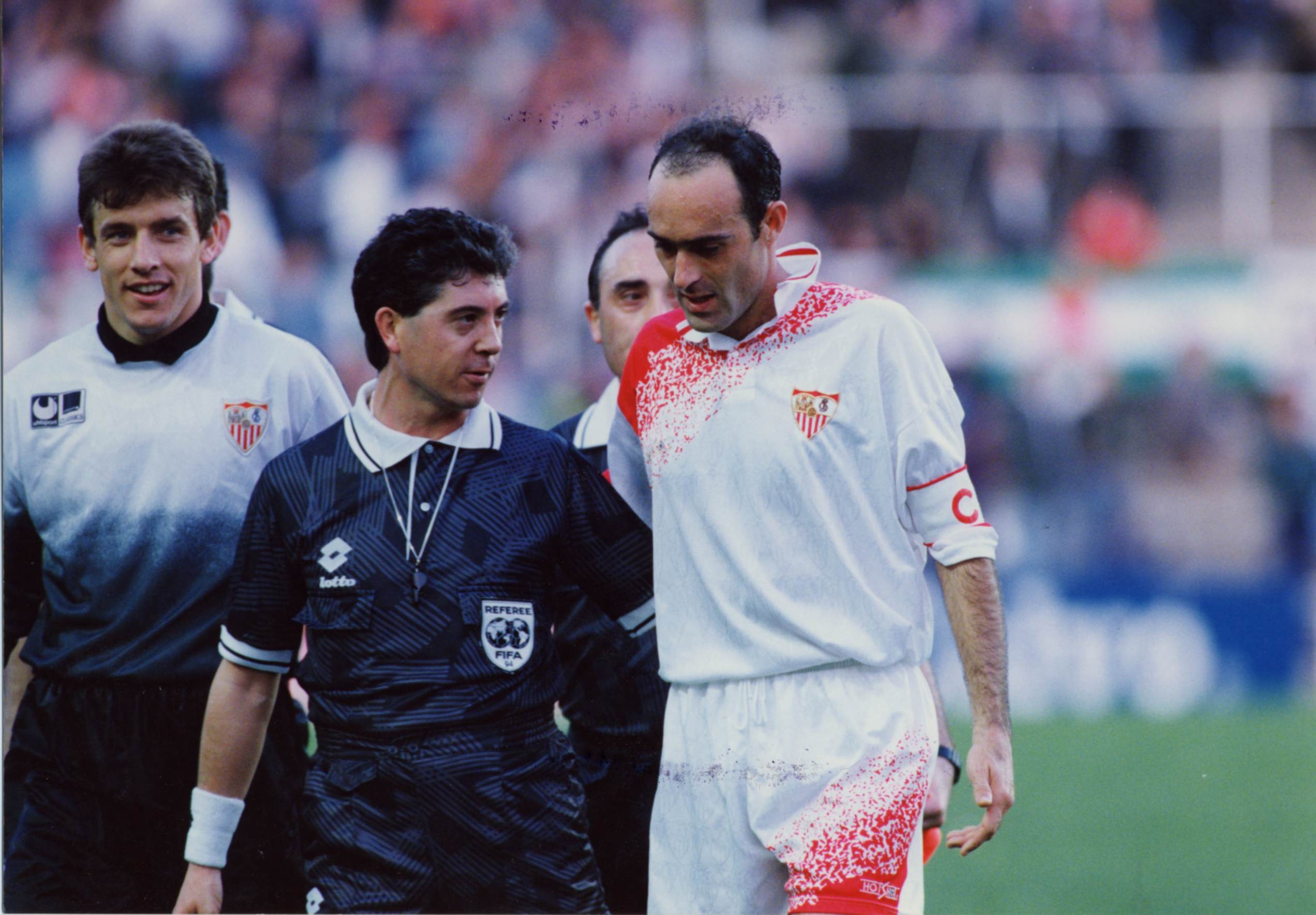 Which we met in football 80 and really began to enjoy it in 90 I remember perfectly. Rafa Paz It was one of those historical footballers Sevilla FC which came to be called by Spain in the World Cup in Italy 1990.
Like so many other players of those wonderful years, Rafa Paz had that look of 'old man' which contrasts totally with the players today. Despite his youth, natural midfielder Granada, suffered a major alopecia. Precisely in an interview with the newspaper ABC de Sevilla, the protagonist of this article told several anecdotes. One was his frustrating hair transplant.
Coinciding with the arrival of Carlos Bilardo the Seville club, Rafa Paz She went to a clinic to undergo the transplant. By his own account, I still had pain in the head so that the first spring training avoided hitting the ball with the head. Obviously, This fact was not lost on the Argentine coach.
This is the last thing left for me to see in football"
When Billiards he asked Rafa Paz why he not is nodding the ball and knew the answer, I could not believe it: "This is the last thing left for me to see in football". To laughter joke logical and the rest of the squad.
precisely Billiards He counted more things that might become team captain for many seasons: "One day we were winning 0-1 and it lacked very little time to finish the match in Zaragoza. We had a free kick in favor and instead of letting time run unchecked saw Mark and I got quickly. We lost the ball and tied us".
The matter did not end there since four days later the phone rang at the home of Rafael Paz: "It was four in the morning. I panic. Bilardo was told me: "¿Rafa, as you could well get that missing?" Football was his life and he always had in mind. It was a phenomenon, He took care of every detail".
A CLASSIC OF SEVILLA FC
The race of Rafa Paz at Sevilla It was most extensive. The captain remained in the sevillista discipline during 14 adding seasons 380 official games he scored 27 goals. further, He played Spain in 7 occasions, 2 of them in the already cited World Cup Italia '90.
But nevertheless, before hanging up his boots, he decided to try a new experience in his career. Coinciding with the decline Sevilla Second Division in season 1996-1997, Grenadian signed a contract with Atletico Celaya Mexico. There he met with other Spanish players like Emilio Butragueno Y Rafael Martin Vazquez. After the campaign 1997-1998 He decided to hang up his boots. Definitely, one of those 'classics' of our childhood.