Jesus Gil, Raul presumed to 'as a present' Real Madrid
Today, any amateur relates name Raul Gonzalez Blanco with the Real Madrid. Not in vain, Spanish striker made history in the white club hits and scoring goals reaping their fill with the Madrid shirt. But nevertheless, not everyone knows that the '7' was for years the Atletico Madrid and what was it Jesus Gil he that put his move tray rival.
In 1990, Raul he joined the ranks of mattress set was the team of his family. In fact colchonero was recogepelotas the club. In his first season in athletic youth team managed 55 goals and his team was champion conceding a single goal all season. Jesus Gil, Club president, He appeared on a television program Antenna 3 chest out for that team and its front: "Raul, Captain, 55 goals, learn the top scorers" He said live on it.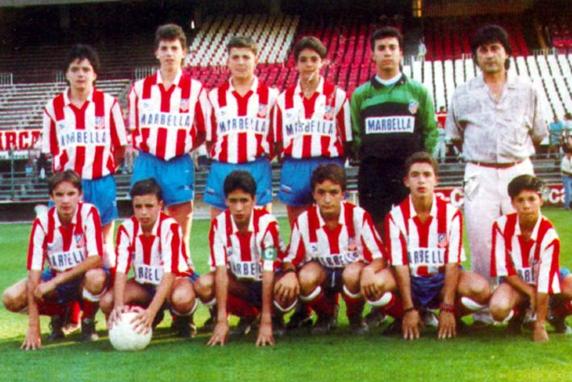 curiously, the next year, Raul and its junior team to be champions again but club president, Jesus Gil, He decided to dispense with the lower grades citing economic problems. That was when the Real Madrid It was done with the services that promise in front 1992.
DEBUT OF RAÚL Real Madrid
The story of Raul as player Real Madrid already it is known by all. Debuted hand Jorge Valdano a 29 October 1994 in La Romareda against him Real Zaragoza. He managed to score 228 goals with the shirt merengue 550 matches (In fact his first official goal was against Atletico Madrid at Santiago Bernabeu a week later) and he filled the windows of the club 6 Suspenders, 3 Champions League, 4 Supercopa of Spain, 1 Intercontinental Cup and 1 European Super Cup.
further, the front is one of players who have played more games in Primera Division along the history, all with the white shirt. The only one dressed in Spain before emigrating to Germany to play in the Schalke 04 and the United States where he dressed the New York Cosmos.