Real Madrid 0 Barcelona 5: "We are in Madrid. Do you want to kill us all?"
The Real Madrid 0 Barcelona 5 of the 17 February 1974 is, till the date, the biggest win that the merengue team has received at home against the maximum rival.
That party went down in history for the great superiority that the Blaugrana team showed, led, course, by Johan Cruyff. It was the Dutchman's first season in the Catalan team, who came after winning, among many other titles, three European Cups consecutively in the Ajax Amsterdam.
Barcelona got that League 1973-1974 after being 14 years without winning the title. The curious, is that he did it with much superiority over the rest of his rivals, despite the fact that his star signing, Johan Cruyff, could not debut due to bureaucratic problems until the eighth day.
Although that classic started with some equality, the truth is that little by little Barça took control of the game until it ended up overwhelming (not to say humiliating) to his rival. break, the result was already 0-3 for catalans, thanks to the goals of Asensi, Cruyff Y Martial.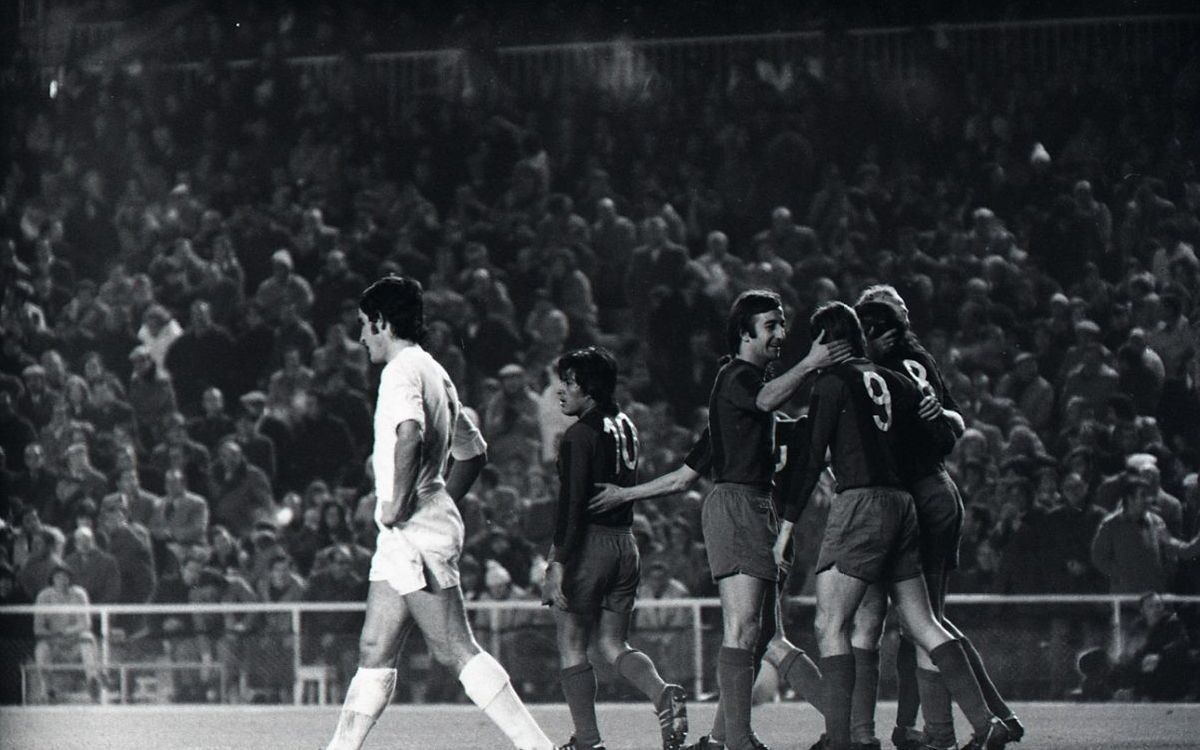 We are in Madrid. Do you want to kill us?"
In the second part, far from changing the landscape, the culé team continued as a steamroller to complete 'la manita' with two new goals, work of Juan Carlos Y Hugo Sotil. Precisely the Peruvian soccer player told a curious anecdote of that encounter: "When I scored the fifth goal I ran out to celebrate. Then he grabbed me 'El Flaco' and I said: "Where are you going? We are in Madrid, Do you want to kill us?". So I couldn't celebrate".
The season for Real Madrid It was to forget about the league championship. The whites finished in eighth position a 16 champion points, the FC Barcelona. An abysmal distance considering that, by then, the victories added two points and not three like today. yes, the merengue team managed to save the year by proclaiming themselves champion of the Generalissimo Cup, what allowed him, also, qualify for European competition.
Performance Cruyff, who completed five seasons as a Barcelona player, it went down little by little. yes, nobody can forget that first season and, especially, that historic Real Madrid 0 Barcelona 5 at the Santiago Bernabeu.
Own Cruyff, already in his time as a coach, he explained in an interview what he lived that day: "When I entered the locker room I saw that my teammates were celebrating it as if it were a title. I came from winning three European Cups with Ajax and I did not understand it. That's when I began to realize what it meant to win Madrid, in his stadium, and the rivalry between both teams".