Equipment Second and Second B that reached the semifinals of the King's Cup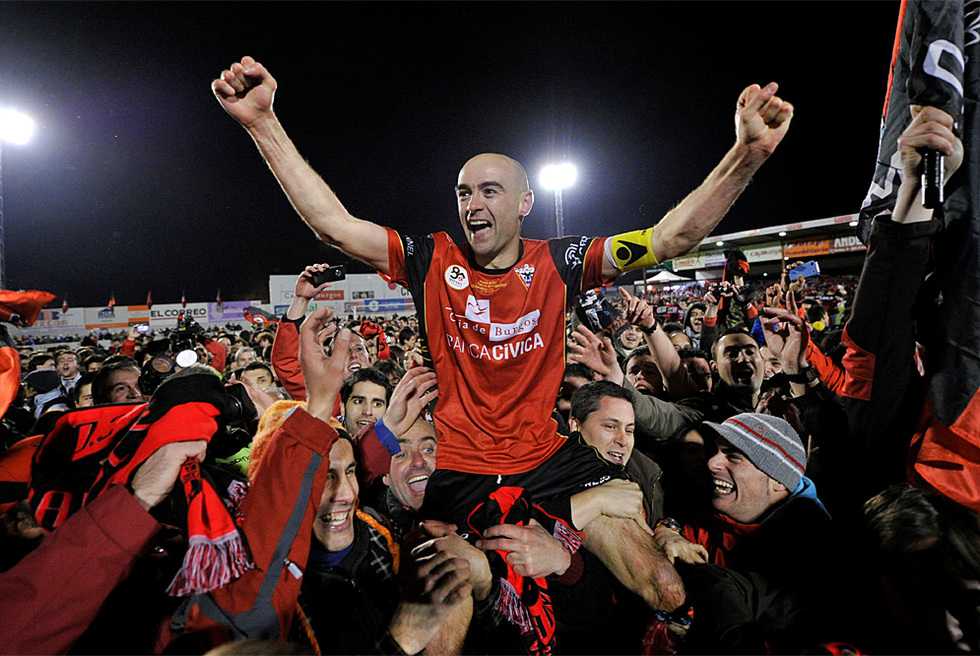 The Copa del Rey It is the tournament of surprises. KO competition has generated great deeds and worthy stories to remember with humble clubs they were able to defeat the most powerful. Today we will review the List of Second and Second Division B who came to the Cup semifinals. Any, even, He played the final and came to play European competition.
REAL SOCIETY (1941 Y 1965)
CASTILE (1980)
VALLECANO RAY (1982)
UD LAS PALMAS (1984 Y 1997)
RC DEPORTIVO LA CORUNA (1989)
REAL BETIS (1931 Y 1994)
Deportivo Alavés (1998 Y 2004)
MADRID ATHLETIC (2001)
FIGUERES (2002)
CD Mirandes (2012 Y 2020)
Glancing at the list, powerfully striking that three teams, Las Palmas, Deportivo Alavés Y CD Mirandes, making repeat feat. The three teams were able to reach the semifinals of Cup twice, so they have double merit.
further, we must emphasize that both the UE Figueres in the year 2002 (in which he was able to remove, among others, al FC Barcelona) and the CD Mirandes in 2012, they did still teams Second Division B. More meritorious yet.
EQUIPMENT SECOND CUP FINALISTS
Special mention Castile. The subsidiary merengue was the authentic feel of the Cup in the season 1979-1980. The team led by Juanjo García, He reached the final leaving the way teams First as important as the Athletic Club, Real Sporting or Hercules. In the final held at the Santiago Bernabeu, He fell against its major, the real Madrid, by a strong 6-1. Even so, They were rewarded to play the Recopa, an achievement.
Many years ago, specifically in 1931, the Real Betis He was also able to play the Cup final (at the time of the President of the Republic). His rival was the Athletic Club de Bilbao which he took the title.
The last to excite the neutral fan has been the CD Mirandes. The burgalés club managed to reach the Cup semifinals King both as a team as Second Division Second B. A great example for the rest of modest dreaming when King Cup begins every season.