The color has most worn Valencia CF after white
Sometimes football teams surprise us with designs and colors on their shirts referring to the past. This is a nod to the history of a particular sports club that different firms use to try to increase the number of sales. But nevertheless, in the case of Valencia CF quite some time that there is a color that is quite forgotten.
ORANGE SHIRT AND SENYERA
This is the red colored shirt, curiously, It has been the one who has worn the club throughout its history (without the white shirt obviously) and has lost prominence in recent decades that are orange and senyera they have been the most commonly been used as an alternative shirt.
But nevertheless, as we say, There was a time in which red shirt with black pants He became a hallmark of the Valencia club when playing away and had match with rival. In fact, as published Lift-EMV, the historian Josep Bosch says the Valencia CF He dressed in red on his debut in the First Division League 30 November 1931 a corresponding match in the second round that pitted him the Real Union Irun (He dressed in white shirt and black pants) despite the match played in Mestalla.
HALF A CENTURY WITH RED SHIRT
The red shirts accompanied the club for almost 50 years, from said decade of the 30 almost year 80. Precisely in 70 It is when Valencia begins to innovate. orange start using for the first time, in addition to the mythical senyera with the club manages to be imposed on Real Madrid in the final of the King Cup of 1979. Also still it is using red and blue in one season.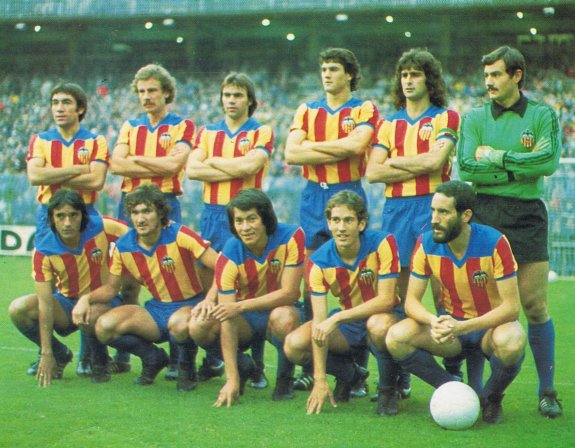 From the 90 Y 2000 the Orange, the black and senyera are uniform alternative that has used the club Mestalla leaving quite forgotten a red shirt with a long history and tradition that surely deserves to be recovered.