Teams with the most lost finals in the history of the Champions League
They say that nobody remembers the second and, in a way, this statement is true. In this article we will review the teams with the most lost endings in the history of the Champions League (including also the old European Cup).
The teams with the most lost Champions League finals
With two lost Champions finals, great clubs appear. One of them is the Ajax Amsterdam, that fell into 1969 Y 1996. The Inter de Milan did the same in 1967 Y 1972. Another giant like him Manchester United suffered two defeats almost in a row, in 2009 Y 2011, a case similar to that of Valencia that consecutively lost the editions of 2000 Y 2001. By last, going back many years, we meet him Stade de Reims. The French team was defeated in the finals of 1956 Y 1959.
Teams with more than three lost finals
Four great teams appear on the next step. Real Madrid, l, Barcelona Y Atletico Madrid. The meringues lost the finals of 1962, 1964 Y 1981. The Catalans stayed with honey on their lips in 1961, 1986 Y 1994. The Atleti case is more painful because they have lost the three finals they have played so far (1974, 2014 Y 2016).
Four lost finals
The AC Milan is one of the teams with the most European Cups, only surpassed by Real Madrid. But nevertheless, has also suffered important defeats. Not in vain, accumulates four finals of the maximum continental competition in which he bit the dust (1958, 1993, 1995 Y 2005). The other that already adds up 4 is Liverpool. Those of Anfield did the same in 1985, 2007, 2018 Y 2022. The last two against Real Madrid.
Five lost finals
The Bayern Munich and the Benfica accumulate 5 Champions League finals lost. Especially striking is the case of the Portuguese team that was proclaimed champion twice in the years 60 and he has not achieved it again by falling into 1963, 1965, 1968, 1988 Y 1990. To which we must add other finals of European competitions that they have lost since then. The fault for many is the 'Curse of Bela Guttman' .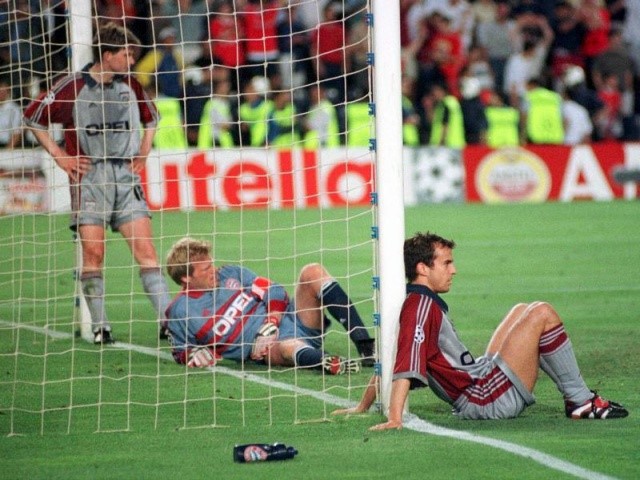 Seven lost finals
In the first position of 'gafes' we meet a historic club like the Juventus. The Old lady is one of the most feared teams in Europe, but nevertheless, when he reaches the final of the maximum continental competition he usually fails. He was champion twice, But lost, no more no less, than other seven finals in the years 1973, 1983, 1997, 1998, 2003, 2015 Y 2017.