The footballers with the most drops behind them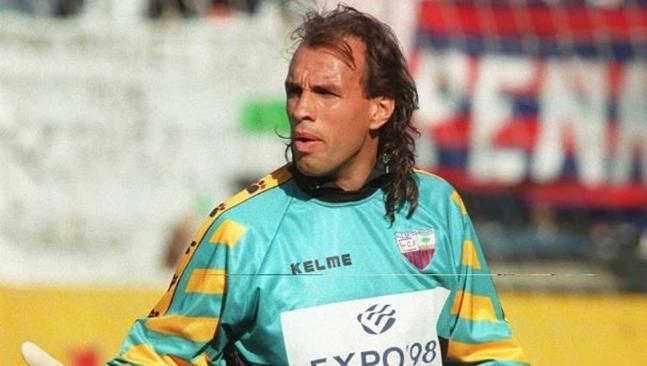 Most players claim that losing the category is the most painful thing for a professional. But nevertheless, there are some who have become authentic 'specialists' in the matter. These are the footballers with more declines behind their backs.
Pablo Pinillos
Former Racing Santander player, Compostela and lift accumulates 5 declines throughout his career. The right back played 7 seasons at Racing Santander, one of them in Europe, disputing UEFA, but his career is marked by continuous declines of their teams.
"Mono" Montoya
The Argentine goalkeeper went down in 5 occasions with their teams, three times with Spanish teams and twice in Argentina. The Mono Montoya did it with the Merida, with the Estremadura and with him Tenerife in Spain. For his part in Argentina, he would do it with Nuevo Chicago and Olimo de Bahía Blanca.
Nathan Blake
This Welsh forward, accumulate also 5 decreases category. Dropped in seasons 95/96 Y 97/98 with the Bolton Wanderers, in the 93/94 with the Sheffield United and in the 03/04 with the Wolverhampton.
Pepe Mejías
Despite being one of the best players who have passed through the Cádiz, Mejías descended with the team in 3 occasions. Later he would play in the Vallecano Ray and the Murcia, teams with which he also descended, adding a total of 5 decreases in his carrer.
Hermann Hreidarsson
The Icelandic beats Nathan Blake as the player with the most declines in the history of English football. Descended 5 times to the Championship and one more to Football League One. The teams with which he completed the drops were, Crystal Palace, Wimbledon, Ipswich Town, Charlton Athletic y Portsmouth.
Sébastien Bassong
The Cameroonian Player, sum also 6 descents behind him. Dropped in seasons 05/06 Y 07/08 with the Metz French, with the Newcastle in the 08/09, with the Wolverhampton in the 11/12 and with him Norwich City in seasons 13/14 Y 15/16.
Ramon De Quintana
The Spanish central is the player with the most declines in the history of professional football. Sum, nothing more and nothing less than 8 decreases, which he consumed with 5 different teams; Figueras, Osasuna, Vallecano Ray, Cádiz and Mérida.