Germany-Austria, the biggest match-fixing in the history of the world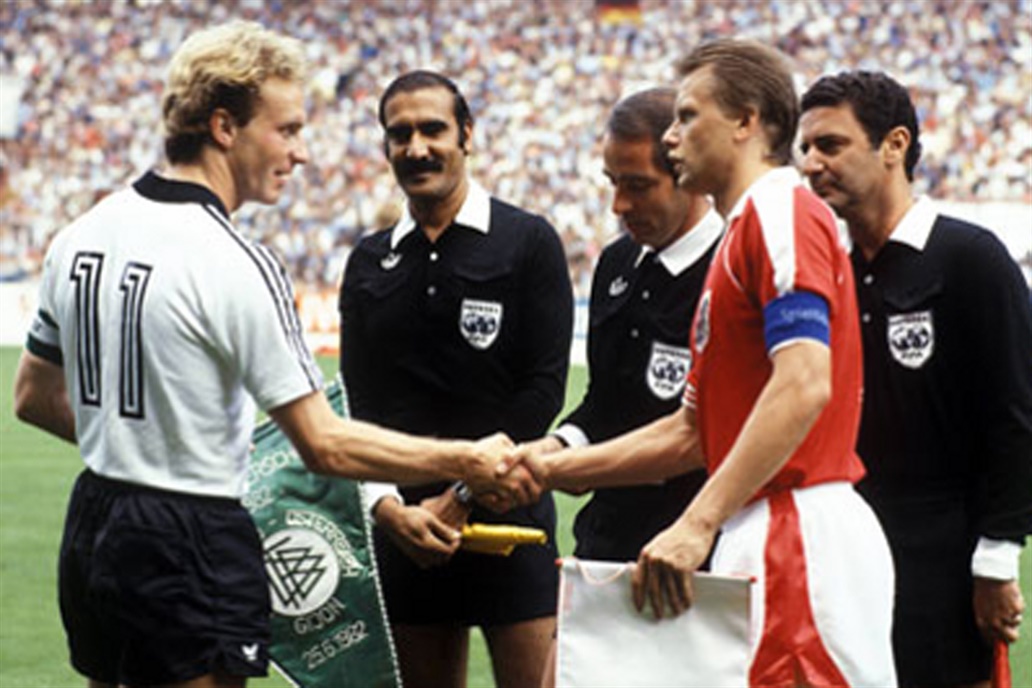 When two teams worth them usually result occur that result occurs. This happened in the World Cup Spain '82 which it took place one the biggest match-fixing the history of the World Cup.
In El Molinon Gijon they faced Federal Germany Y Austria. Both selections were falling under the same group Algeria Y Chile. Just before the match starts, both teams knew that a victory by the minimum of Germans gave them the classification.
The game started with a normal rhythm that did not seem to respond to a pact. In the minute 10, Horst Hrubesch He could overtake the Germans. From there, The show was lamentable. Players from both teams began to pass the ball without any intention to seek the goal. In the stands, fans, totally outraged, They started shouting classic: "Let them kiss!" Y "Outside, outside!".
Followers Algeria, selection injured out in this 'cookie', who they were in the stands of the stadium, They began to counterfeit banknotes and coins to throw the pitch in protest. Under such conditions, German commentators including radio and television were ashamed of what was happening and, some of them, like the journalist Eberhard Stanjek of the ARD and of the Bavarian radio refused to continue narrating the second half of the game.
BECKENBAUER: "IT IS A SAD DAY FOR FOOTBALL"
After many years of that, several players have recognized the obvious. Hans-Peter Briegel, member of the German team that day, He confessed the trap to eliminate Algeria and he apologized to the African side. Own Franz Beckenbauer said: "It's a sad day for football".
Algeria He requested that the two teams were eliminated but FIFA, after analyzing what happened, He decided not to sanction. But nevertheless, thereafter the final day of the group stage takes place on the same day at the same time to prevent something like this happen again.
And if that was not enough, Federal Germany stood on end in which he confronted Italy. Football was fair and the Azzurri's victory was very clearly by 3-1 with goals from Rossi, Tardelli and Antobelli. Thus, the biggest match-fixing story was punished.