Cruyff y Beckenbauer, a rivalry that united forever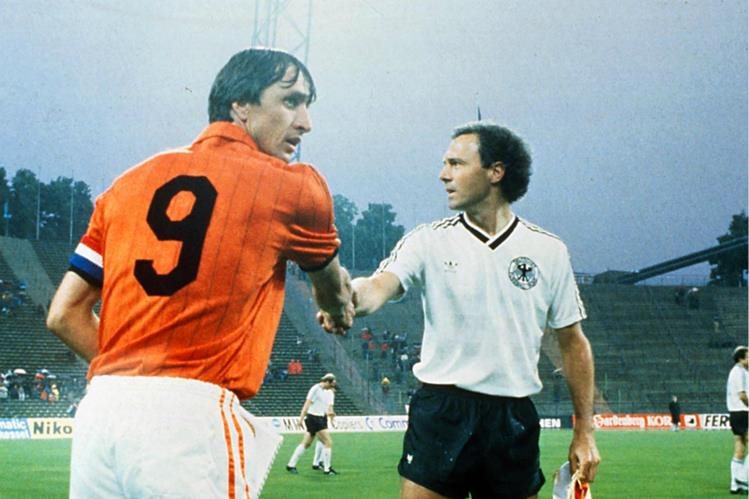 They are considered two of the best players in football history. Cruyff Y Beckenbauer They lived their best time at the same time and staged one of the greatest rivalries in the history of the sport in the early 70. Not in vain, the first received Golden Ball in the years 1971, 1973 Y 1974 while the second received this award in 1972 Y 1976.
The Dutchman led the Ajax I was able to win three consecutive times European Cup in 1971, 1972 Y 1973. Meanwhile, the German took his witness and did the same with the Bayern de Munich in 1974, 1975 Y 1976. Of course, Both were leaders of their respective teams and faces were in the final of the World Cup 1974 disputed in Germany.
'Clockwork Orange' The Johan Cruyff
Johan Cruyff It was the star of this World. 'The Oranje' he practiced the most attractive football championship and 'El Flaco' It was the real crack on merit. Tulips were planted in the final winning 5 games and conceding a single draw against Sweden 14 goals for and only one against.
he was not far behind 'The Kayser' German who was able to bring his team to the final without making much noise but steadily. After spending as second in the first group stage (in which there was the duel between West Germany and Germany Democráctica) the Germans were taking cruise and got three straight wins against Yugoslavia, Sweden and Poland.
CRUYFF VS BECKENBAUER
At last, that 7 July 1974 it produced the most anticipated moment. Cruyff's Netherlands Y Beckenbauer's Germany were cited in Munich to decide who was the best and although the orange selection ahead on the scoreboard thanks to a goal from the penalty spot Neskens (committed on Cruyff in the first minute of play and without any German player he had touched the ball), the Germans managed to come back and be crowned champions at home by a close 2-1.
Years after both players agreed to a match with New York Cosmos US and their relationship was becoming more intimate time to the point that, coinciding with the death of Cruyff, Franz Beckenbauer He even stated that he had been a brother. Definitely, a sports rivalry that united forever.