Bernard Lama, the French goalkeeper with long pants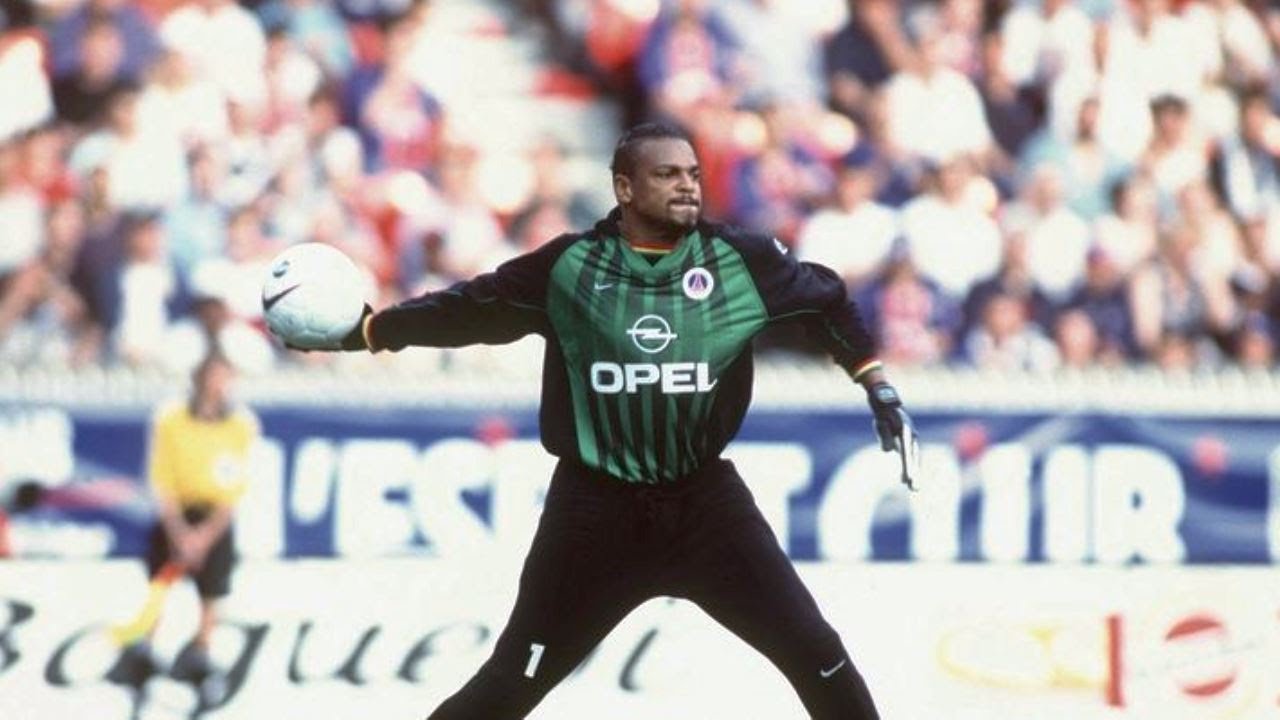 Bernard Lama It was one of the most prominent and popular goalkeepers in French football in the decades of the 80 Y 90. Learn about his successful career at clubs like Lille and PSG, his role in the French team, and his unmistakable style with long pants and his Rastafarian touch. In 1997 without going further, He was sanctioned for cannabis use during 6 months, although in the end they were only 2. We are going to review the trajectory of the peculiar French goalkeeper.
The beginning of Bernard Lama's career
Born in Saint-Symphorien in 1963, and originating in French Guiana. To the 12 years, joined the club USL Montjoly. In 1981, at the age of 18 years, the Guyanese goalkeeper joined the French LOSC reserve team. But nevertheless, had to face competition from Philippe Bergeroo, which limited his playing time at Lille.
After being loaned to SC Abbeville and Besançon RC, Lama returned to Lille in 1984 and became the starting goalkeeper. After three good seasons, signed for FC Metz and later joined Brest Armorique and RC Lens. In 1992, Lama joined that great PSG of the years 90, where he lived the best years of his career, won the Cup Winners Cup. He also played for West Ham United and Stade Rennais before retiring..
His role in the French team
Bernard Lama joined the French team in 1993 and was the starting goalkeeper during the dramatic elimination of Les Bleus in the world cup 1994 in that tragic night before Bulgaria. Despite losing his job after a suspension and injury, Lama was part of the winning squads of the World 1998 and the European Championship 2000. Although it was as a substitute Fabien Bartholomew. In all, he participated in 44 matches as French international.