Real Betis champion of the Copa del Rey first season 1976-1977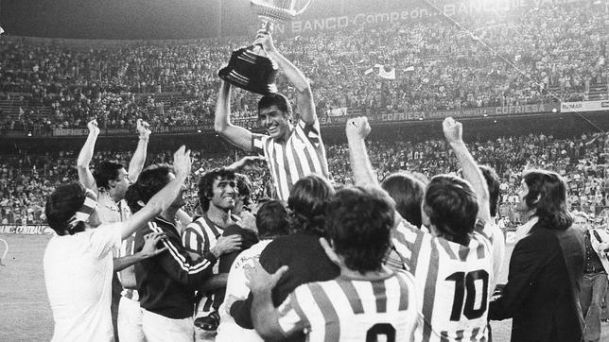 The season 1976-1977 It was very special for Real Betis. The set verdiblanco champion of the first King's Cup history was proclaimed (Until then, the tournament was called the Cup of Spain) and he ended a more than creditable fifth in the league. Only the champion Atletico Madrid, Barcelona, Athletic Club Y UD Las Palmas They were ahead of the béticos.
FIRST KING CUP BETIS
But back to the topic at hand, let's focus on that first Copa del Rey won by the team led at the time by the technician Rafael Iriondo. As we say, That was the first after the death of dictator Francisco Franco so the tournament was renamed.
Real Betis Y Athletic Club de Bilbao were the teams that reached that final which was played in the Vicente Calderon Stadium. Betis eliminated Barakaldo, Sestao, Deportivo La Coruna, Valladolid, Hercules and Spanish. After 46 years the whole of Heliopolis reached a final.
Meanwhile, the Athletic Club, who was king at that time Cup, only he had to remove Elche, Seville and Salamanca since it entered the competition directly in the second round and contesting the UEFA Cup. Precisely, shortly before playing the final against Betis, Lions lost the European Cup final against Juventus.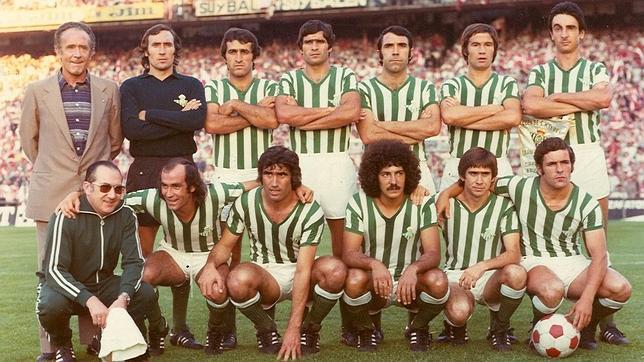 ESNAOLA STOPS THE PENALTY on IRIBAR
The final was one of the most dramatic in living memory. The game ended tied at two goals after extra time the score remained the same. The champion had to be decided in a penalty shootout that ended with eternal 8-7 favorable to the interests of Real Betis.
Both goalkeepers had to run a penalty each as they were needed 19 releases from the spot. Esnaola He was the star, scoring and stop the launch of Iribar, keeper of Athletic Club and one of the best players in its history.
Thus the Real Betis He raised his first Cup. The heroes of that afternoon in the Vicente Calderon were: Esnaola, Biscuit, Biosca, Sabate, Cobo, López, Alabanda, Cardeñosa, García Soriano, Megido Y Benitez. Also they played Del Pozo and Eulate.