Real Valladolid Champion League Cup 1983-1984
Younger will not remember but, to the same happens in England, there was a time when the League existed in Spain, Cup and League Cup. The tournament had only 4 editions, between 1983 Y 1986. Just today we will remind the champion of this tournament of the season 1983-1984, the Real Valladolid.
In that edition, pucelano set eliminated teams, theoretically, They were higher. And fell Real Zaragoza first round, the Sevilla in quarterfinals, the Real Betis in the semifinals and Atletico Madrid in the end.
This end was to return. The first leg, played at the Vicente Calderón, He ended with goalless draw. The second leg, in a José Zorrilla Stadium Opened a year earlier because the social mass of the Real Valladolid He had grown and because of the World '82 of which it was based, It also ended the initial result of 0-0.
THE LEAGUE CUP PUCELA stays
But nevertheless, in an extension dream, the blanquivioletas trounced the mattress achieving a 3-0 which he gave them the first and only title that has managed the club throughout its history. The goals were scored by Votava own goal, strong Y Minguela. Pepe Moré He was in charge of lifting the trophy to the delight of the fans who filled the stands, in a photo ended up happening to posterity.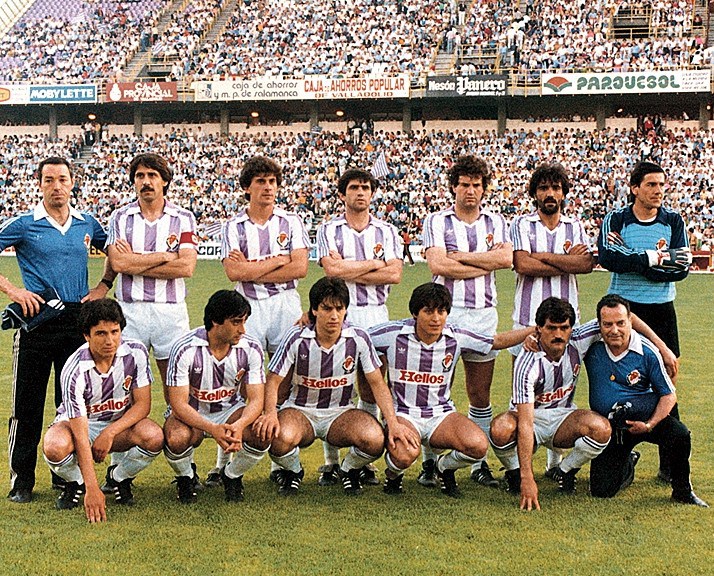 That day, Valladolid formed with Fill, Aracil, Gail, García Navajas, Richard, Jorge Alonso (Minguela 72'), Moré, Eusebio, Yáñez, da Silva (strong 85') and Lopez.
Over the years, this kind of exploits are gaining even more merit. Today it is very difficult for lowly teams' stolen' titles to larger teams, but Real Valladolid I got that day and that is something worthy to be remembered.