Gabriel Omar Amato, the predator's goal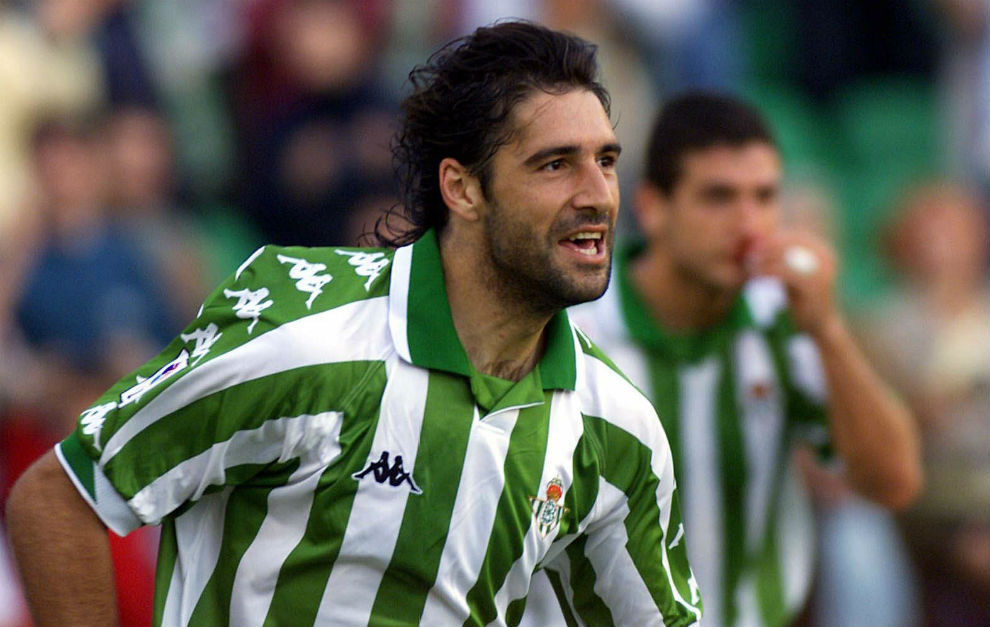 Today we remember a front of those you always want to have on your team and if you have fears rival. Gabriel Omar Amato he was one of those battering rams capable of finishing off centers, finish plays or simply be in the right place at the right time as well as being life insurance from the penalty spot.
'El Gaby' he was never a technically virtuoso, but in practically all the teams he was there he scored goals. The Argentine from Mar del Plata began his professional career in Aldosivi where he soon stood out and was signed by Gymnastics and Fencing where he scored again, hence he had the opportunity to dress the Boca Juniors. He soon became a globetrotter. His stage in Boca did not work and he went through Independent, Hurricane and also River Plate. In just 6 years, had dressed 5 different t-shirts.
LOVED BY EL SALTO IN EUROPE
In River He had two good seasons, which helped him make the leap to Europe. Arrived at Hercules of Alicante, recently promoted to First Division. But nevertheless, the season of Amato and the Alicante team was not good and the descent made the striker sign for the Mallorca where a great campaign was made scoring 17 goals which caused his transfer to a great of Europe at that time, the Glasgow Rangers Scottish.
In Scotland he swelled to score goals (51 in 106 matches) but like 'El Gaby' I was never more than two years in any team, he packed his bags again to play in Brazil, specifically in the Guild for a few months. Soon he returned to Spain to do two good seasons in the Real Betis and one in the Levante, scoring a good number of goals in both sets. His last team in our country was the Albacete, the only club in which he did not score any goals in the league.
He hung up his boots defending the colors of Banfield in Argentina, with 234 goals scored in a total of 584 matches throughout his career. A total of 15 equipment and 10 titles obtained, among them one Copa Libertadores with River Plate in 1996, two leagues and three Scottish cups with him Rangers, a promotion with him Real Betis First Division… a soccer globetrotter and a player who dignified the word 'mercenary' since he always fulfilled in the teams he played.