The curious story of the first goal in First Division Josu Urrutia
Few people know what the Athletic Club as Josu Urrutia. Born in Bilbao one 14 April 1968, the footballer went through all the lower categories of the club in Lezama until reaching the first team in which he remained until his retirement as a professional with 34 years and even became the president of the club.
His debut in the top flight with the red and white shirt took place a 20 March 1988 in San Mames in a match that pitted the Athletic y al Sporting Gijon and that ended with a tie to one with a goal from patxi Ferreira for locals and Joaquin for visitors. Since that day, Josu Urrutia alternated matches with the subsidiary and the first team, He had 19 years.
The following season (1988-1989) became leader of Bilbao Athletic with which he got promotion to the Second Division and had a little more presence in the first team (5 matches).
Was the 1989-1990 the one that consecrated him. He played half a season in the silver category with the subsidiary and began to be important in the Athletic Club, in fact, scored his first goal in the First Division.
JOSU URRUTIA PREMIERE IN ATOCHA
His scorer debut was the most curious. The 1 April 1990 the rojiblancos received the Real Valladolid in a corresponding match of the day 32 League and the meeting had to be played in Atocha since San Mamés a match had been closed after the incidents that occurred in an Athletic-Real Madrid match on matchday 30. So, the first goal of Urrutia In First it was in the stadium of the maximum rival but playing at home. The final result was a tie at two.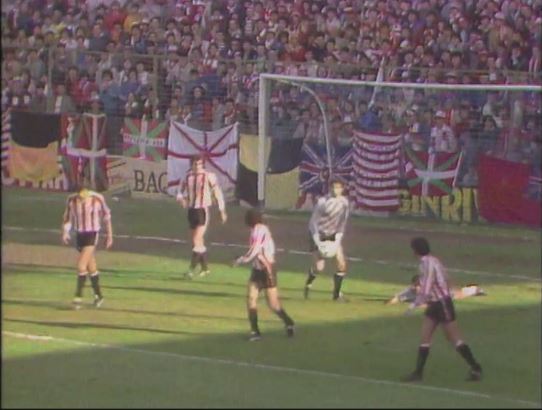 From there the Basque footballer carved out a most prolific career. 387 official matches between League, Cup, UEFA Cup and Champions League Y 10 goals scored being the first of the most curious and unforgettable for the protagonist in question. Withdrew with 34 years passing to the select club of the "one club man" (single club players), like other club legends.