The worst injuries in football history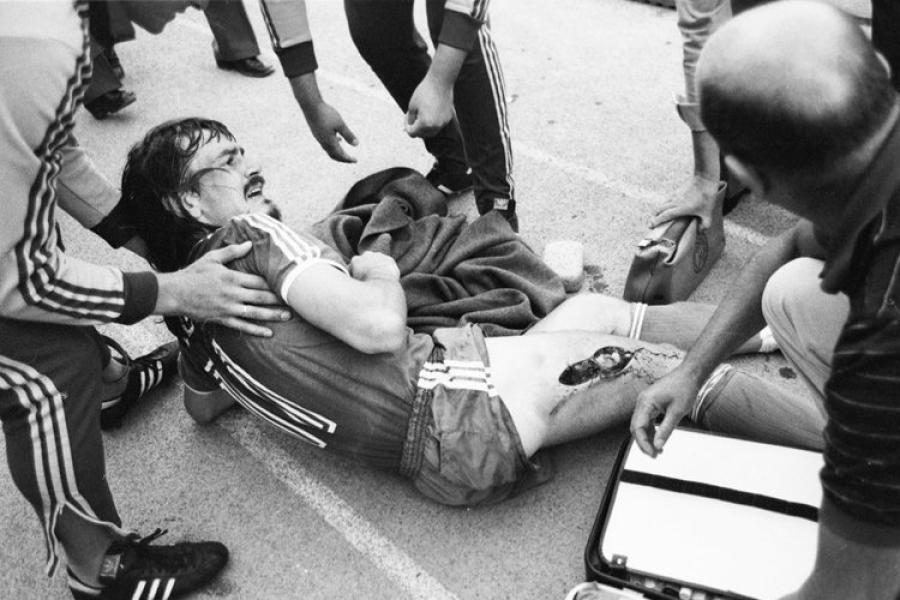 When you talk to players, the vast majority of them coincide when choosing your most feared enemy: the lesions. Today we will review two cases that really put the willies and, surely, They are among the worst injuries in football history.
EWALD LIENEN
The story of Ewald Lienen It is quite striking. German footballer suffered one of the worst injuries 1981 when I joined the Arminia Bielefeld of the Bundesliga. In August, his team visited the field Werder Bremen. In a set of game, football player Norbert Siegmann hunt midfielder he is tearing his right thigh with his studs. The images passed into history as the wound (about 25 centimeters approximately) It was most scandalous coming up to see, even, bone.
Ewald Lienen He was taken to hospital and charged hard against the rival coach, Otto Rehhagel, who she was responsible for the extreme harshness with which his players were used. After staying a couple of weeks entered, She sued both the rival coach and the player who caused the injury. The striking thing about the play is that the referee of the match only showed the yellow card to Siegmann.
The story was continued. Lienen He swore revenge and so much Siegmann as Rehhagel They suffered threats of all kinds to the extent that the technician traveled to leg equipped with a bulletproof vest. Finally, the thing did not pass over the injured player and finished forgiving the offender.
EDUARD DUBINSKY
The World Chile 1962 It was one of the most violent in history. A clear example of this is the party that played at the stadium in Arica selections old USSR Y Yugoslavia. At that time the political tension between the two countries was strong. This was reflected on the pitch very hard tickets from both sets.
There were several players who suffered injuries of varying degrees but the worst part was led Soviet Eduard Dubinsky. Yugoslavian Muhammad Mujic She gave him a tremendous kick that left lying rival in the field. The entrance was so brutal that, although the referee did not expel the offender, Mujic own companions sent him to the locker outraged by his attitude.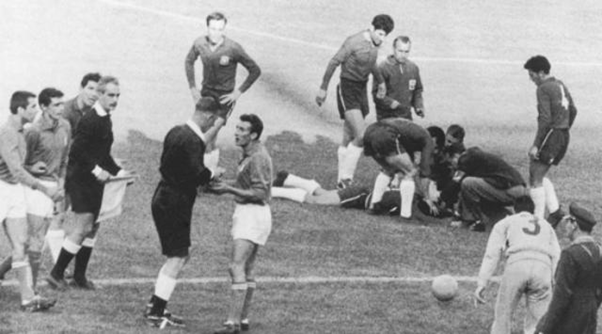 From there began the ordeal for Dubinsky. The footballer was hospitalized with a broken tibia and fibula. After being operated on and after a recovery period he returned to the pitch but it was never to be the same. In fact, after he was diagnosed with a sarcoma that led to the amputation of the affected leg. The recovery was not expected and infection killed the Soviet footballer.
Although it is spoken in many publications that 'the kick of death' of Mujic a Dubinsky It was the cause of his death, The truth is that the sarcoma (soft tissue cancer as muscle or bone) It could be for other reasons. In any case, the history of this player could not miss this article about the worst injuries in football history that will expand.