Arthur Friedenreich, the player who changed the history of brazilian football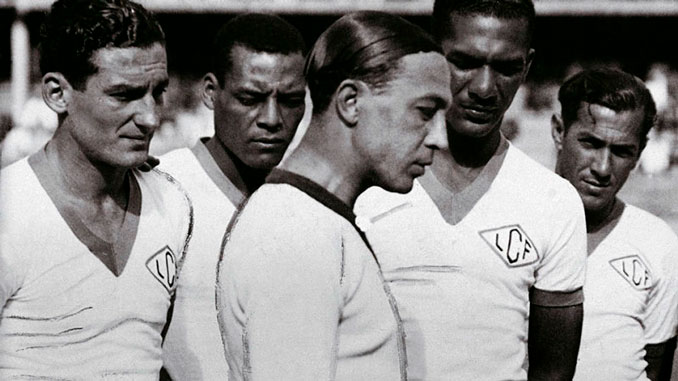 The name of Arthur Friedenreich may be unknown to most people. But nevertheless, the Brazilian footballer changed the history of football in his country forever.
German father and Brazilian mother, Arthur Friedenreich born in Sao Paulo in the year 1892. There he began to kick a ball as a child, at a time when blacks were forbidden to play this sport with whites. But nevertheless, this green-eyed mulatto, he was so good that he managed to break this racial barrier in a country where football is everything.
Arthur Friedenreich, top scorer in the history of football
Good old Arthur began to score goals in the SC Germany, a team made up of German immigrants and was the great promoter of what we would later know as 'Beautiful game', touch football, good handling of the ball and many dribbles.
Arthur Friedenreich he was a great striker, in fact, He is considered the top scorer of all time with 1.329 goals scored, although FIFA only recognizes him 550 officially. A As with the Skin, what sum 1.284 (767 official).
The good work of the attacker allowed him to sign for big Brazilian clubs like Flamengo, Santos or Sao Paulo. yes, before reaching the top of football he had to overcome many obstacles because of racism. Without going further, blacks were banned from swimming pools, tennis courts or parties.
In 1930, Brazil went to the first World Cup in history with a team full of whites. The Brazilians did not pass the first phase which caused a real dilemma. High-quality footballers like Arthur Friedenreich they were black or mulatto and, Finally, were admitted to the selection.
The rest is history, Brazil became the greatest soccer power on the planet. Skin, Garrincha Y company They touched the sky and managed to get their country to lift up to three World Cups almost in a row. yes, before them, the role of a mulatto with a German surname opened the doors for them.