Players who did not score any goals in his career
In FUTBOLRETRO.ES We like lists and rankings. This time we go with a very unusual, of players who no goals are scored throughout their careers. Like is logic, We will consider only matches in official competition.
TITONELL JORGE
The Argentinian Jorge Titonell It is one of the few tenants in this list. The defender wore the shirt of Lanús and Talleres between 1931 Y 1938. Later, He signed for Hurricane where remained from 1939 a 1946. He not managed to score no goal a total of 405 parties in different Argentine soccer tournaments.
OF FELIPE
The Spanish player wore the shirt of the Real Madrid (with whom he won 6 Suspenders, 1 Cup and 1 European Cup) and RCD Espanyol in Spanish League. Central Madrid was international with the Spanish national team and Olympic. Although he suffered a serious injury that kept him away from the pitch for quite some time, He played more than 300 League official matches including, Cup, European Cup… He never saw goal.
ALAN BROWN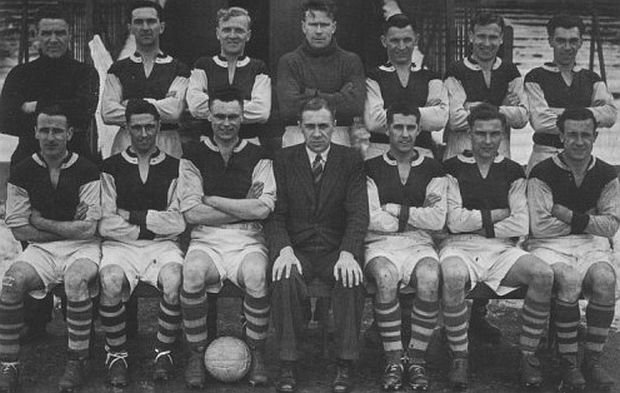 Brown had a prolific career primarily as England coach. But nevertheless, He was also a professional footballer. He wore the T-shirts Huddersfield Town, Burnley Y Notts County. With none of them managed to score no goal.
LUIGI NASTY
To analyze the following case of a player who did not score any goal as a professional travel to Italy. Luigi Boyz It was a defender who wore the shirt of the AC Milan during 15 years between 1925 until 1940 (with a short transfer from one year to the Modena). In all that time and after dispute 318 official parties failed to pierce the rival goal.
FRANK WOMACK
In case of Frank Womack Is very striking. England defender, who he developed almost all his career in the ranks of the Birmingham, have the record of football in his country as it was then removed from 510 games without scoring no much. Today, No one has passed and it looks pretty complicated than it does.
LUIS CUARTERO
Defender Real Zaragoza It is another who comes here. He not managed to score any goal in more than 300 matches he played as a professional. One of the One Club Man since he spent his entire career in the ranks of the club La Romareda. Also he failed to score in the lower echelons of the Spanish Selection.
TONY HIBBERT
The most recent case of a player who never scored a goal in his career is the Tony Hibbert. The right side was quite a one club man since only he wore the shirt of the Everton (between 2000 Y 2016). His goal drought was such that even fans toffees They bet that if marked invade the pitch to celebrate with him. This happened in a match between his team and AEK Athens, yes, It was in a friendly that served to honor him.