When Cibeles was from Atlético and Neptuno from Real Madrid
Ventura Rodríguez was in charge of designing both monuments in the time of Carlos III. Cibeles Y Neptuno they came to Madrid in the form of fountains and, nowadays, are the meeting points to celebrate the madridista and athletic triumphs respectively. But nevertheless, although it may surprise today, at first they exchanged their colors.
As he explains Alfredo Relaño in his article in El País "When Cibeles was athletic and Neptuno was Real Madrid", both monuments exchanged roles. We must go back a few years to find evidence of it. In 1953, Atlético celebrated its golden anniversary (50Anniversary) and organized a tournament whose trophy was… a goddess Cybele. The champion was Athletic Club de Bilbao and said trophy rests in the showcases of the Basque club today.
Meanwhile, in 1977, the Real Madrid celebrated its 75th anniversary. This time, the mayor of the city, Juan de Arespacochaga, gave the club a reproduction of Neptuno in sterling silver. Both examples make clear the link between one and the other club with the monuments exchanged with respect to today.
Why Madrid celebrate in Cibeles and Atleti in Neptune?
So, Why do Madrid fans celebrate their successes in Cibeles and the mattresses in Neptuno? The time this changed was in the year 1986. Spain played the World Cup in Mexico and faced a very difficult game against Denmark led, among others, by Michael Laudrup. Although the Danes went ahead on the scoreboard, The Spanish team managed to come back and win by a forceful 5-1.
The big star of that match was Emilio Butragueno he scored 4 goals. That team was integrated, largely, by Real Madrid footballers and many fans took to the streets to celebrate the victory. It should be clarified that they were very hot days in Madrid and some took the opportunity to take a bath in the source of the Cibeles.
Thus, somehow, although a victory for Spain was being celebrated, goals from Butragueño, star of real madrid, and the fact that that team was made up of many Madridistas (Fifth Vulture almost complete) turned it into a somewhat meringue act.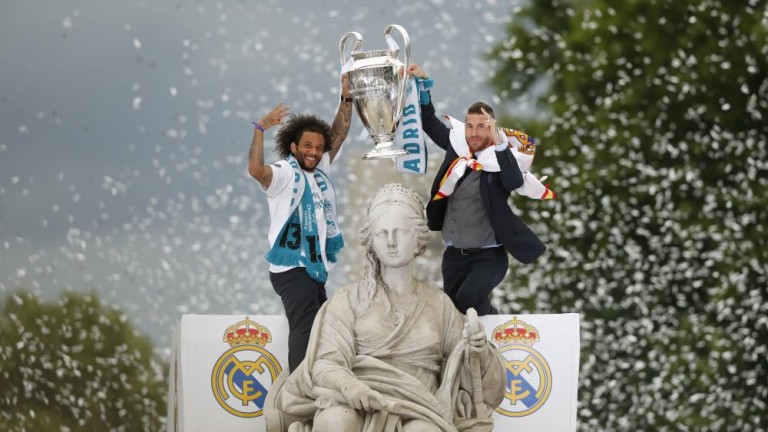 That's how, slowly, the victories of the two great teams in the city were celebrated in Cibeles (by madridistas) and in Neptuno (by the rojiblancos). Those goals of 'The vulture' They could be keys to this division that we have so assumed today. But nevertheless, it should be remembered that, initially, things were very different.