The Penalty of Panenka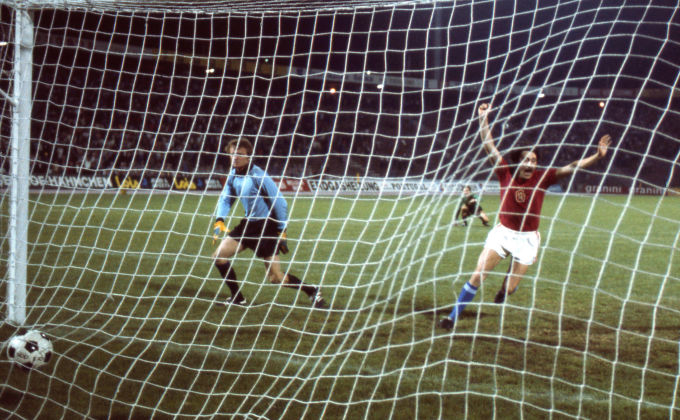 Any football fan has heard of Doll and perfectly knows that this is a very peculiar style of throwing a penalty. But nevertheless, some may not know who was the inventor of that kicking ball passing football history.
Antonin Panenka It is a former Czechoslovakian footballer who was born in 1948. It was not too successful player and his career was spent mainly in Austria where it remained from 1981 a 1993 and earlier in his native country in the club of his life, the Bohemians 1905, of which he is president today.
It was present in two Eurocopas (1976 Y 1980) and in the World (Spain '82). Precisely his greatest success as a professional footballer won in editing 1976 celebrated in Yugoslavia in which his team was champion by defeating in the final Germany in the penalty shootout after regulation time and extra time ended in a draw.
THE panenka
It was at that moment when the play that made him go to the history of the sport came. Doll He was responsible for launching the ultimate penalty for his team. Opposite was not anyone as Sepp Maier, considered one of the best goalkeepers in history, He was in charge of defending the German bow. And if that was not enough, if the ball just inside, Czechoslovakia It would be the champion.
Doll He planted the ball and the fatal point 'invented' a pitch never seen before. The player stepped to the ball and saw that Sepp Maier he overcame to his left side so with the tip of his boot and drew very subtle kind of petroleum jelly that made the ball entered smoothly into the German goal.
That 20 June 1976 He was born the 'panenka' which today still use some brave as it is a somewhat risky but, far from what many may think, usually quite effective. Definitely, Antonin Panenka He created school and also made very important to give a title to your selection.