"Deportivo has no boot for a player"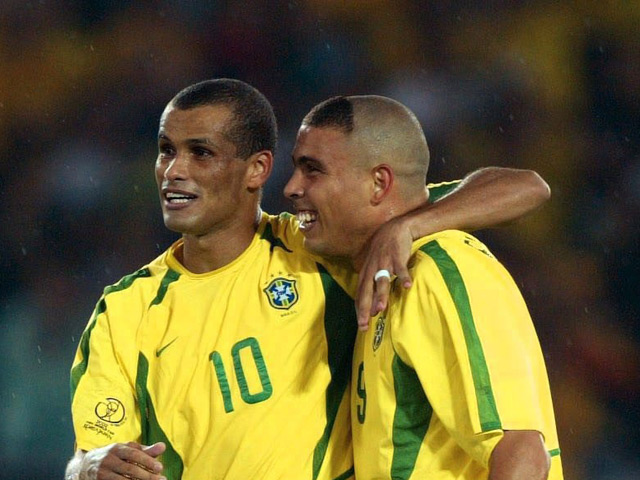 Summer 1997 He was very moved as far as the transfer market is concerned. A season earlier had rechristened of 'La Liga de las Estrellas' to the Spanish championship and the figures began to manage and pay for the big players they were beginning to skyrocket. That year was born a rivalry between FC Barcelona and the Deportivo La Coruna.
There were two movements that took a clean sweep the covers and all eyes focused on the final stretch of the transfer market this summer prior to the start of the season 1997-1998. Ronaldo, after a spectacular season at FC Barcelona, aimed at Inter and FC Barcelona had chosen the set which was to be his replacement, Rivaldo.
Brazilian footballer was the real star of the Sports and he formed Board Djalminha, Mauro Silva and Flavio Conceicao center field dream. But everything began to twist a 14 August 1997, in the pre-final of the Teresa Herrera Gallego pitting set and the PSV and he ended with tie to two clinching the trophy home team in the penalty shootout.
BARÇA PAYS THE CLAUSE Rivaldo
according to account The voice of Galicia this morning Lito Miguez, the officer who had been Coruna Bebeto Y Mauro Silva, receives the call Alberto Toldrá to send it to Rivaldo that he Barça He is willing to pay 4.000 million pesetas of its clause. Brazil, after consultation with his wife and with Mauro own, decides to accept and dress Barca shirt.
That same night, After the match, Rivaldo travels to Barcelona to sign for 6 seasons at a rate of 500 million per season. At that time the statements begins crossing between the two directives. Augusto Cesar Lendoiro, wounded pride, threatens to 'steal' a Ronaldo al Barcelona what Joan Gaspart answers: "The Depor It has no boot for the player".
Finally, Ronaldo he joined Inter de Milan by 6.000 million pesetas. Rivaldo Barca dressed and Depor, almost no time to react, It took Abreu, Manteca Martínez Y Scaloni among others. Espanyol finished that season in the lower half of the table pending the lower part of the table of European positions.