You footballers who played the World Cup in USA 94 and they died young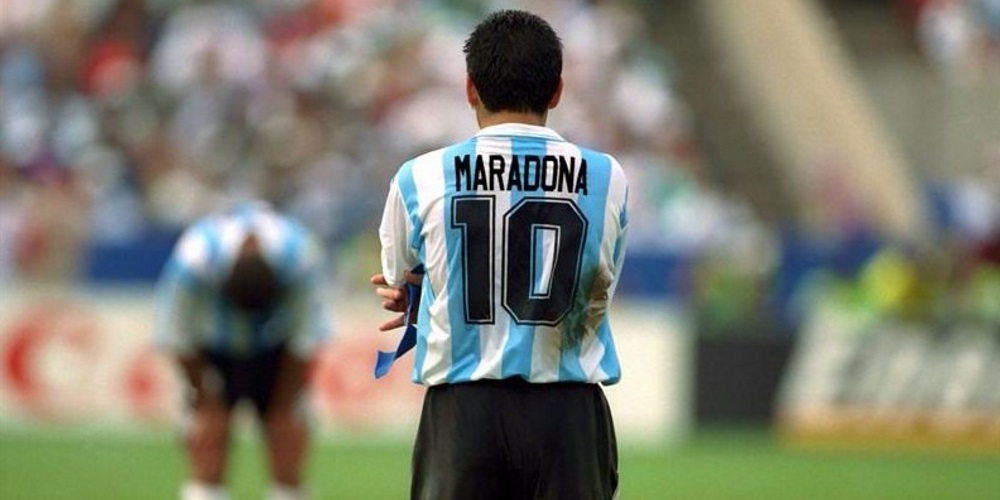 The World USA 94 It was, for many, the most spectacular in history. Young people we met in football 90 We soaked up this great event and enjoy as dwarves watching those games in packed stadiums with big stars in each and every one of the participating teams.
Initially it was feared that the country held a little football fan, would have little presence of public. Nothing is further from reality. further, except for the final, featured games, players and unforgettable selections for many of us.
But nevertheless, It draws attention to some of the stars of that World USA 94, passed away being quite young. Many of them, also, were players who passed through the Spanish league. We recall some cases.
They played the USA World Cup 94 and they died young
Freddy Rincon (Colombia)
The Colombian Corner He died on 14 April 2022 after suffering a traffic accident when he was leaving to comment on a match. I had 55 years.
Diego Armando Maradona (Argentina)
The fluff also left prematurely shortly after completing the 60 years. He died of a heart failure on 25 November 2020 although a few days before he had been operated on for a serious neurological problem. His death was involved in many controversies. The one that was for many eThe best Argentine player in historya He had been downhill for many years and without brakes that ended with his death on that fateful day.
Daniel Sold (Romania)
Romanian central defender went through the ranks of the Atletico Madrid. He and his team had a very prominent role at the World US. Regrettably, Prodan He died in the year 2016 after suffering a heart attack. I had 44 years.
Trifon Ivanov (Bulgaria)
Another legendary defense that went through our League. Specific, Ivanov He wore the tee Real Betis. Part of that historic Bulgarian team that took third place in the World USA 94. In the like Prodan, died in 2016 also because of a heart attack. I had 50 year old.
Rashid Yekini (Nigeria)
In case of Yekini It is one of the saddest. One of the biggest stars Nigeria in that world historical, He went through many psychological problems since. He suffered bipolar disorder and severe depression. Died in 2012 with only 48 years when he lived practically destitute. In Spain defended the T Real Sporting Gijon.
Wilfred (Nigeria)
Although hardly she had opportunities for his country because the owner was Prince Rufai, the truth is Wilfred He was summoned to this World. The legendary goalkeeper is the legend Vallecano Ray and also he played in the Écija Balompié before hanging up his boots. He died of cancer in 2015 to the 48 year old.
Andres Escobar (Colombia)
Although he did not play in the Spanish League, in case of Andres Escobar We hit so much to everyone that should be in this list. Colombian defender was sad protagonist of an own goal that was key to his selection was eliminated from a world in which the entire country had high hopes. He was shot shortly after that championship Medellin. It is said that summer, their 27 years, He would sign for AC Milan.
Other soccer players who were in the USA 94 and died prematurely
Unfortunately, the list of players who died prematurely who were in that world is much wider. Hernán Gaviria (Colombia), Marc-Vivien Foe (Cameroon), Ilya Tsymbalar (Russia), Klas Ingesson (Sweden), Ramiro Castillo (Bolivia), Thompson Oliha (Nigeria) O Joseph Weber (Belgium), are some examples.