Roberto Carlos uncovers the shames of Real Madrid 'Los Galacticos'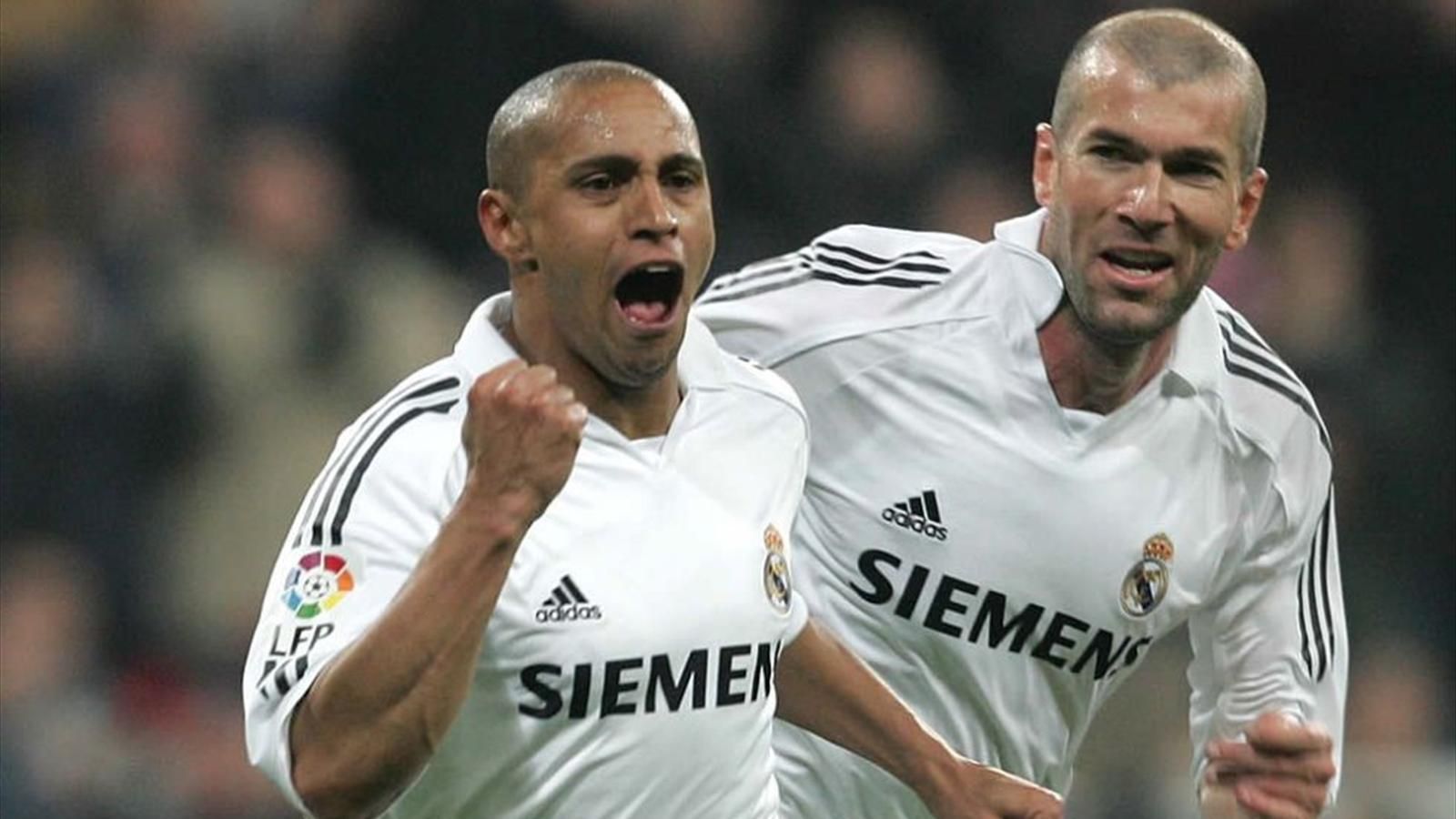 Roberto Carlos is, for many, the best left side of history. Brazil is a legend of Real Madrid who came from the Inter de Milan in 1996 and where he remained 11 seasons. With white shirt I raise 4 Suspenders, 3 Champions League y 2 Intercontinentales as major titles. Of course, He comprised of 'The galactics'.
Del Bosque put us training in the afternoon because I knew that in the morning we did not reach"
In an interview 'Strip 11', the player made it clear to the privileges that members of the Madrid staff enjoyed the various technicians who were passing through the merengue bench during those years. One of these coaches was Vicente del Bosque: "Vicente was like our friend. He knew how to treat without putting a heavy hand. Training on Mondays and Tuesdays were almost always the 5 pm. I knew that if put to 11 in the morning we did not reach".
The Brazilian also had time to talk about José Antonio Camacho. Which dressed the shirt merengue for 16 seasons as a player, only he endured in the Madrid bench 3 days in the 2004-2005. Roberto Carlos He explained the reasons: "The first day came to the locker room and said that the next day we wanted everyone to 7 morning there. We used to train the 10:30, we had our customs".
We told him not to do or we would have problems. It lasted three months"
Another bench tenants Real Madrid in step Roberto Carlos was fellow Brazilian Wanderley Luxemburgo. The coach tried to remove a custom footballers inappropriate for a professional sportsman: "Concentrations, we used to drink beer and wine before dinner. Wanderley (Luxembourg) He tried to withdraw both. We told him not to do or we would have problems. We took first beer, then the wine. It lasted three months".
After so many years, Roberto Carlos It recognizes that: "We did a lot of nonsense. Sometimes, we were at the airport of Barajas all. Figo was going to Portugal, Beckham had an advertising commitment. Zidane that he would not know where. Ronaldo and… all private flights. I prayed that our party was on Saturday to go see Formula 1 on Sunday".
With these words, Roberto Carlos It makes it clear that some of the great football stars often have immature behavior. But nevertheless, their performance in the field and its tremendous quality makes such actions remain in the background. With everything, Brazil is one of the best left-backs in the history of Real Madrid. He played more than 500 games with the elastic merengue and raised 13 Titles.