Why Real Madrid wears white?
Is one of the biggest clubs in history. Since its founding in 1902 always dressed in white. Today we will explain the origin of Real Madrid T-Shirt.
WHITE SHIRT REAL MADRID
In the year 1882 It was founded in England, more specifically in London, an amateur club called Corinthian FC He dressed all in white. From the beginning, this team caused a furor for its beautiful way to play and achieve great victories in the time when football began to gain importance and attract more and more fans.
Fame Corinthian He soon crossed borders. In fact, It emerged in Brazil Corinthians in honor of this team whose founders made it clear that it would always be amateur and never compete for interest or any trophy.
Despite not being a professional team, achieved important victories against teams that already had a cache and a significant level. Without going further, the Corinthian FC has the honor of having endorsed the Manchester United the biggest win in their history (11-3) in 1904.
Yet this context, He was born Real Madrid the 6 March 1902 and its founders were clear when choosing the color of their uniform. White, like the famous and virtuous Corinthian English.
Anecdotally should clarify that initially the Real Madrid He dressed with white shirt but used a pair of dark blue and dark stockings. Shortly after, both the shirt and the pants of the Merengues were holding white stockings black color until mid 50 when fully you dressed white.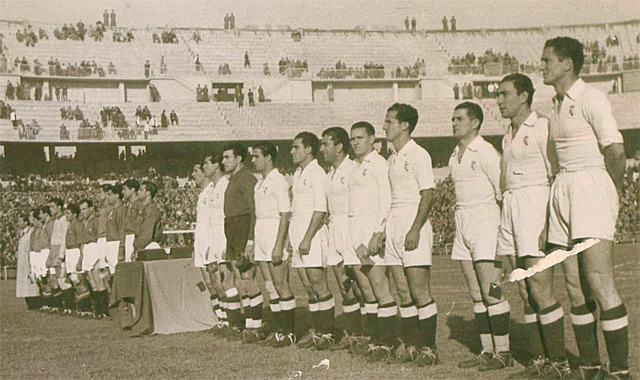 ADVERTISING IN THE SHIRT
T-Shirt Real Madrid It has remained unchanged throughout its history, yes it was one of the first to introduce advertising in the early years of the decade of the 80. In fact, all white was a pioneer, behind the Racing de Santander, as we explained in another article.