Modern football, shields the logos
I have wanted to sit down and write about a topic that has me quite concerned that has to do with the modern football. And what I see and read on social networks seems I'm not alone.
Modern football, as we have already repeated countless times, no longer seems virtually anything our parents and grandparents. The business has completely taken hold of this sport and it seems that no longer respects anything or anyone so to achieve more revenue.
Gone are those Sunday afternoons glued to the radio to live a few hours of excitement with almost every game of the day being played at a time. These unpolluted advertising tank which they made it very recognizable to all teams. Those templates that just suffered changes from one year to another with virtually alignments were sung to run.
I do not pretend to be a hypocrite or stay stuck in the past and I understand that all this is part of history and, As everything in this life, football has to evolve and not all the innovations that have been added are negative. But what is clear is that clubs are increasingly 'prostituting' more and this does not seem to end.
MODERN FOOTBALL, SOCCER BUSINESS
Of course it from advertising t-shirts while it is a losing battle and even the teams that resisted (Barcelona and Athletic Club for example) already lowered while patalones. Before the stadium of Atletico Madrid received the name of an illustrious club president, Vicente Calderón, Now your new home is the Wanda-Metropolitano (with how well it would have been Estadio Luis Aragones).
They are just some examples but there are many more. And if that was not enough, We begin to play games the final of the Supercopa of Spain in another country and any intended League matches will also play abroad. But when it seemed that we had already bottomed out in this new times, It is not, you could still fall lower and touch the most sacred of a club: The shield.
THE SHIELD ATLETI
There are many clubs across Europe and the rest of the world that have already 'modernized' the logo. And I say logo because that is what it is. Football clubs are companies long ago and as such seem determined to adapt its image to the new digital age and social networks, as they themselves have explained on numerous occasions.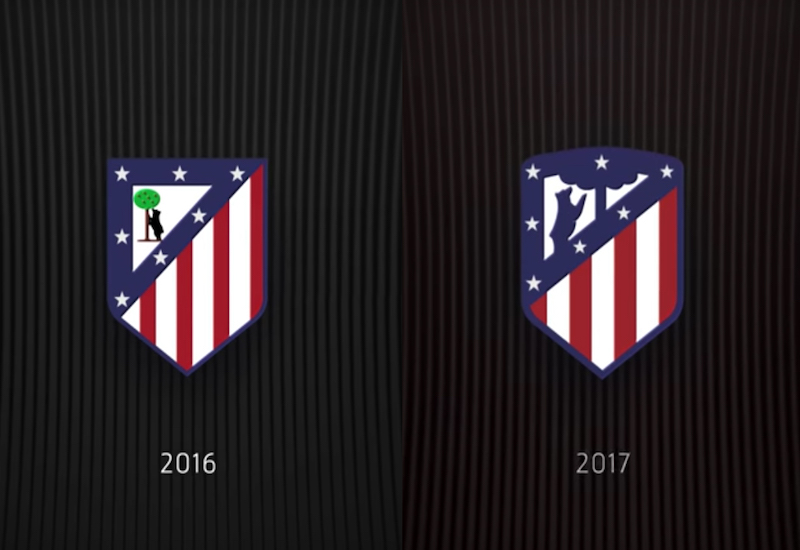 England have already been several clubs like West Ham United those who have taken a radical turn to his' shields' making them 'logos'. In Spain, one of the most glaring cases is the Atletico Madrid, whose hobby is outraged and fighting to regain lifelong, and now it seems that the FC Barcelona will be next.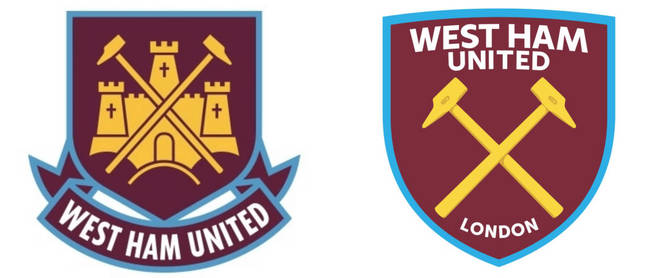 For the whole FC Barcelona is really striking because its' modernization' is, basically, remove the initials of his current shield (FCB) and a little more. Really this change is so fundamental and necessary for the club to win followers on Twitter and Instagram? Up to this point we will reach?
Fortunately, FC Barcelona has paralyzed this initiative partner, at least for now though, I wish I was wrong, We finish watching this new emblem Barca shirt We see rechristened as the Camp Nou accompanied some major brand name.
But nevertheless, the most serious case that deserves special mention is that of Juventus. The Italian side has erased at a stroke the story of his shield and replaced by an atrocity logo as if it were a business (the end of the day is what they are today clubs).