The 5 bigger stadiums (in terms of capacity) of the world
In the next article we will review the 5 bigger stadiums, regarding the number of spectators, of the world. Taking a look at the list, it is striking that most of them belong to countries or clubs that do not play major leagues..
Soccer City – Johannesburg (South Africa) – 94.736 viewers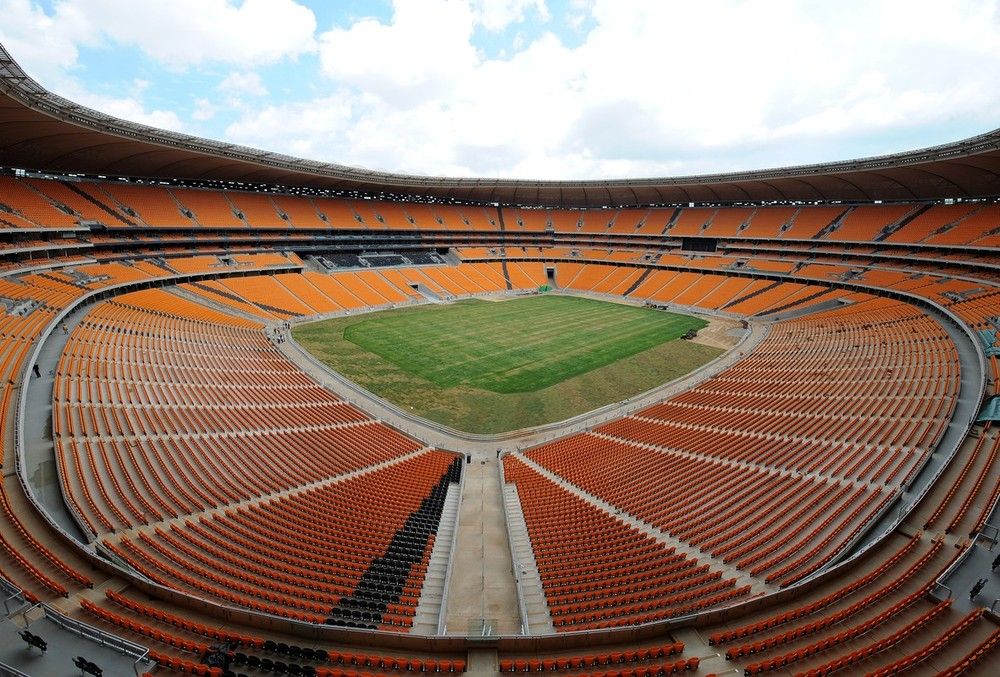 Opened in the year 1987. Known with the nickname 'The Calabash' (The pumpkin), for its great similarity. It is the stadium where the Spanish soccer team achieved its first and only World Cup with the famous Iniesta's goal. Both the South African team and the Kazier Chiefs play there.
Azadi – Tehran (Iran) – 95.225 viewers
It opened its doors in the year 1973. Like so many others, It began with a greater capacity than the current one. But nevertheless, once modernized, it remained in the not inconsiderable figure of 95.225 that make it one of the largest stadiums in the world. Venue of the matches played by the Iran national team as well as the most popular clubs in the city, the Esteghlal and the Persepolis.
Aztec stadium – México D.F. (Mexico) – 95.500 viewers
Historical stadium where there are. It hosted the finals of the World Cups in 1970 Y 1986. It came to count on 119.000 spectators in a match that faced Mexico and Brazil in the year 1968. In this stadium Diego Armando Maradona scored, surely, the two most famous goals in the history of the World Cup. It is currently used by the Mexican team and by Club América.
Camp Nou – Barcelona (Spain) – 99.354 viewers
A temple of European football. The FC Barcelona stadium where they have played as famous locals like Cruyff, Maradona or Leo Messi among many others. Initially it had a capacity of 120.000 spectators that has been decreasing as butadas were placed in all its stands. Spain won the Gold Medal at the Barcelona '92 Olympics in this stadium.
May Day Reunion – Pyongyang (North Korea) – 150.000 viewers
The surprise of this list of the world's largest stadiums. Opened in 1989. Venue of the matches played by the national team North Korea. It is called May Day because it is the international worker's day. It becomes the only football stadium that currently exceeds (with profit) the 100.000 capacity viewers.