The golden times of Palamos CF, the dean of Catalan football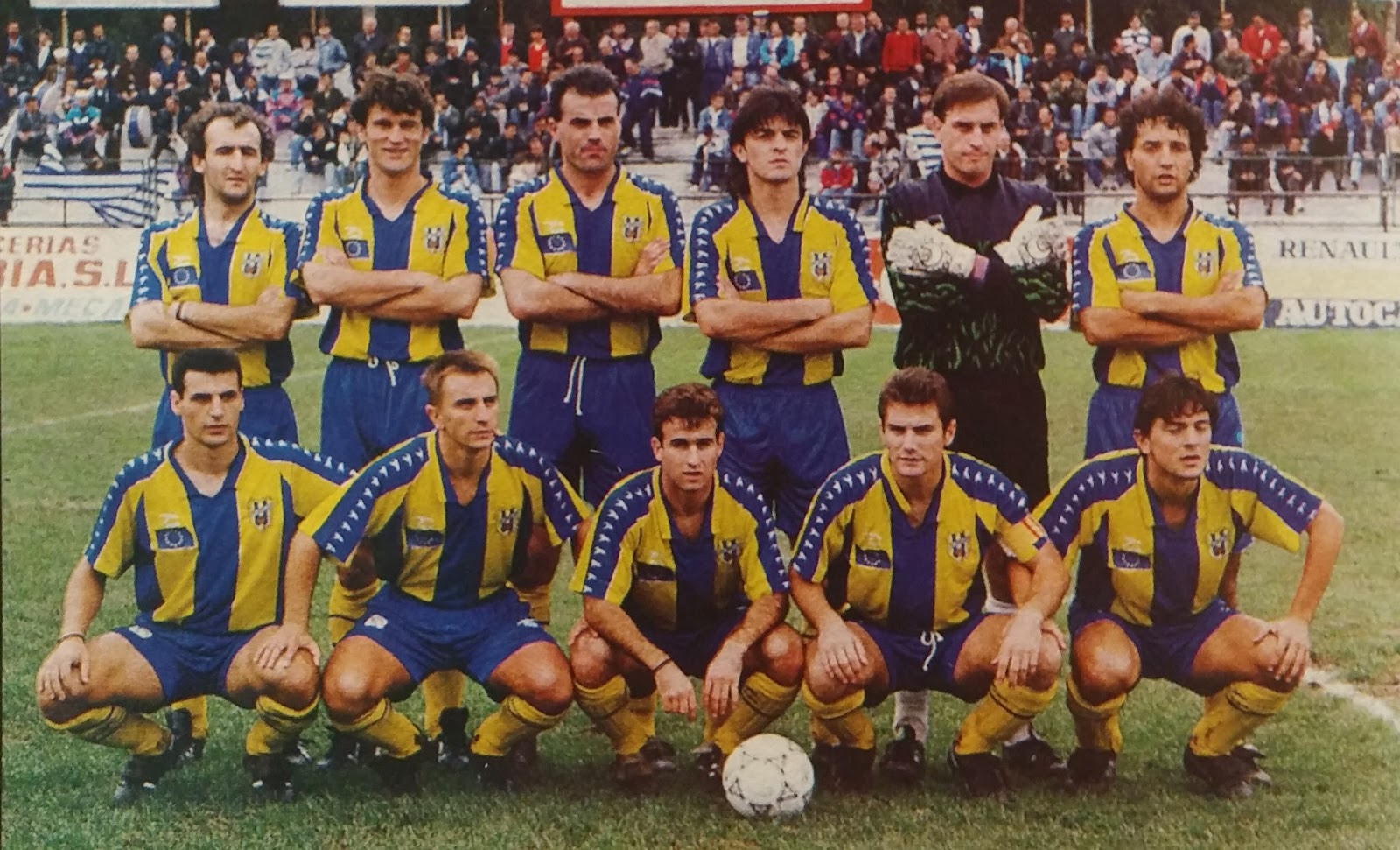 Many may be surprised that the Palamos CF sea the oldest football club Catalan, but it is like this. In fact, Founded in 1898 It makes him the third in Spain, only behind Recreativo de Huelva Y Athletic Club de Bilbao (also the Sevilla FC assuming good its founding in 1890 and not 1905).
Today we recall the golden age of Palamos CF which he achieved a historic promotion in season 1988-1989 Second Division where he remained for 6 consecutive seasons.
Far from settle permanence, Catalan team he signed the best classification of its history (8º) in his first season in the silver category. In fact, He was very close to the posts giving access to promotion to First Division. The RCD Espanyol (would achieve up) It only added 2 points more than Palamos.
From that historic season 1989-1990 things were complicated and slowly the team was down in the standings in later years. yes, the goal of permanence was fulfilled year after year.
PUCHE II, SOLE top scorer PALAMÓS CF
The season 1994-1995 It left a bitter taste with relegation to Second Division B closing stage the best club history, but nevertheless, In the bad, that year a new historical milestone was achieved Palamos CF.
It was the season in which Antonio Puche Vicente, footballing known as Puche II because his older brother was known as Puche I, Pichichi Second Division proclaimed 21 goals.
A season earlier had been another historic as Roberto Martinez which he had remained near the Pichichi trophy to add 18 with blue and yellow shirt on 1993-1994.
We hope to see soon a history of our football in the first category since we met this sport in years 90 We have always felt a special affection for this club as well as other as Figueres, Burgos, Sestao And a long etcetera.