The new normal in soccer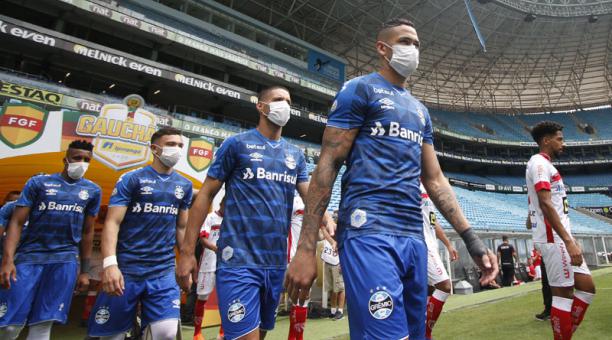 The new normal, those two words that we have heard so much lately since the happy coronavirus came into our lives.
The ball rolls again on soccer fields. After a few weeks of hiatus due to the pandemic that is affecting the world, in some countries the competition has been launched again. Spain, England, Germany, major leagues that have resumed the pulse to complete the season 2019-2020. And there is already a forecast for the end of the Champions League and the Europa League.
The football we meet is different. The players are still on the field but the stands are without people due to health recommendation. But that doesn't stop fans from passionately following their teams. They can see them on television and have the option of bet on football, as it was done before. New communication technologies make it possible.
The internet has become in these weeks a window to be in contact and to be able to follow the news of the soccer teams. Can be seen betting website reviews, read the news of all the clubs, and watch games through television platforms.
Throughout history there have been times when soccer has also stopped, especially because of wars. But even then matches were organized and there were countries that were not involved and continued with their competitions. Now it has been due to an illness that the major soccer leagues have been forced to stop, until conditions have been established to get going again; a new normal.
Matches with 5 team changes, Substitute footballers who keep distance from each other and wear masks, massive tests, special training… a new normal what, For the good of all, it lasts as little as possible so that the fans can return to the stadiums since football without an audience is meaningless.
The Spanish league is scheduled to end on 19 of July, the premier league on 26 of the same month and the Bundesliga a day later. And in the 21 and the 23 The Europa League and Champions League finals were marked on the calendar on August, respectively. In the meantime, can be searched best betting websites to make predictions about competitions.