Footballers with more red cards in history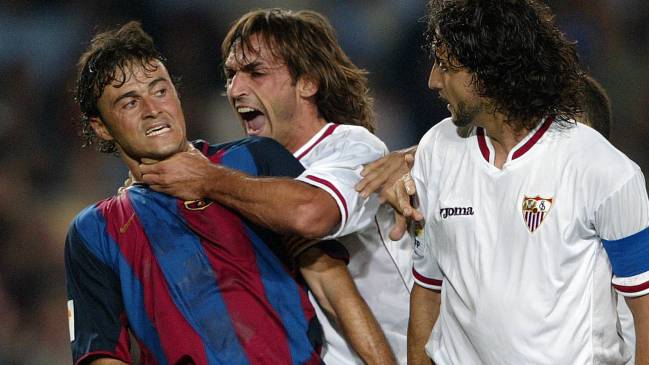 Cards soon came to the world of football. Since its introduction in late 60 there have been many players sent off who earned fame hard or violent types. We review the list of players with more red cards history of football.
Gerardo Bedoya
Colombia has the dubious honor of being the player with more red cards of all times. Bedoya was sent off in 46 occasions. He wore the shirt of many clubs in your country (Deportivo Pereira, Deportivo Cali, National Athletic, millionaires…) In addition to playing at Racing Club, Colon and Boca Juniors (Argentina) and Puebla (Mexico). He occupied the left back position.
CYRIL ROOL
French midfielder who spent his entire career in the league in his country. Rool was sent off in 27 occasions. He played some of the best teams in France: Olympique Marseille, Monaco, Girondins Bordeaux, Nice…
SERGIO RAMOS
The Spanish player has suffered a total of 25 expulsions, in fact, He holds the record for red cards the history of the Spanish League 20.
ALEXIS RUANO
Another plant that developed most of his career in Spain. Alexis Ruano wore the shirt of teams like Getafe, Valencia, Málaga, Alavés and Sevilla among others. Fullback he accumulated a total of 22 expulsions.
PAOLO MONTERO
Uruguayan defender is part of the history of important teams like Juventus. He received neither more nor less than 21 red cards during his time as a professional.
ROBERTO TROTTA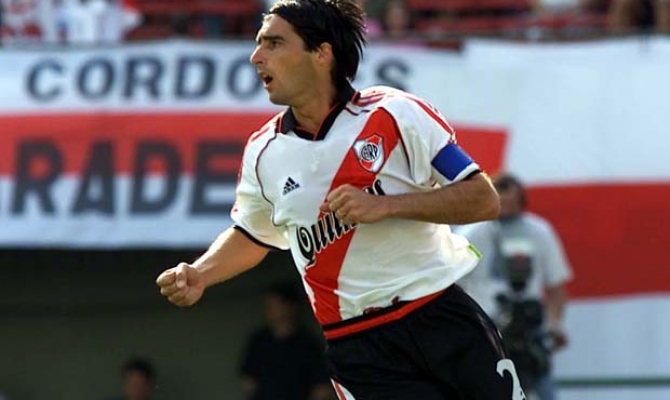 Roberto Trotta had a long career. Former Argentinian defender wore the shirt of many clubs in his country (Students, Vélez, River Plate…) but also had experience in Europe. In addition to playing in the Rome of the Italian Serie A, also he played in Real Sporting worst in history In the season 1997-1998. He was expelled in 21 Sometimes all these years.
Edgardo Prátola
Argentine central defender. a legend of Estudiantes de la Plata where he played much of his career. He was expelled in 19 occasions. Unfortunately he died at 32 years victim of Cancer.
PABLO ALFARO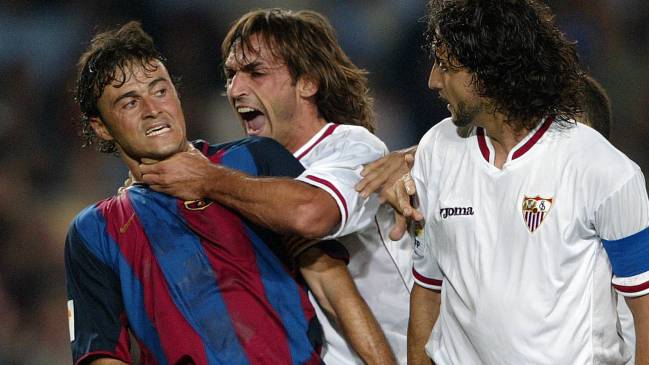 Another who did prisoners. Pablo Alfaro tough-guy reputation he earned acting as central to various teams in the league: Real Zaragoza, Barcelona, ​​Racing, Atletico Madrid, Mérida and Sevilla. 18 red cards In almost 700 few seem to matches played.
Xavier Aguado
At the same teammate Pablo Alfaro, the good Xavi Aguado he suffered 18 expulsions throughout his career developed almost entirely in Real Zaragoza.
YANNICH CAHUZAC
French midfielder who has been expelled 17 times since it debuted as a professional. In addition to the red, It has a good collection of yellow cards.
ROY KEANE
Another could not miss in this list is Roy Keane. Irish highlighted especially in the Manchester United. Midfielder very hard but necessary in any team that wants to succeed. He was expelled 13 times in his long career as a professional.