Alan Shearer, top scorer in the history of the Premier League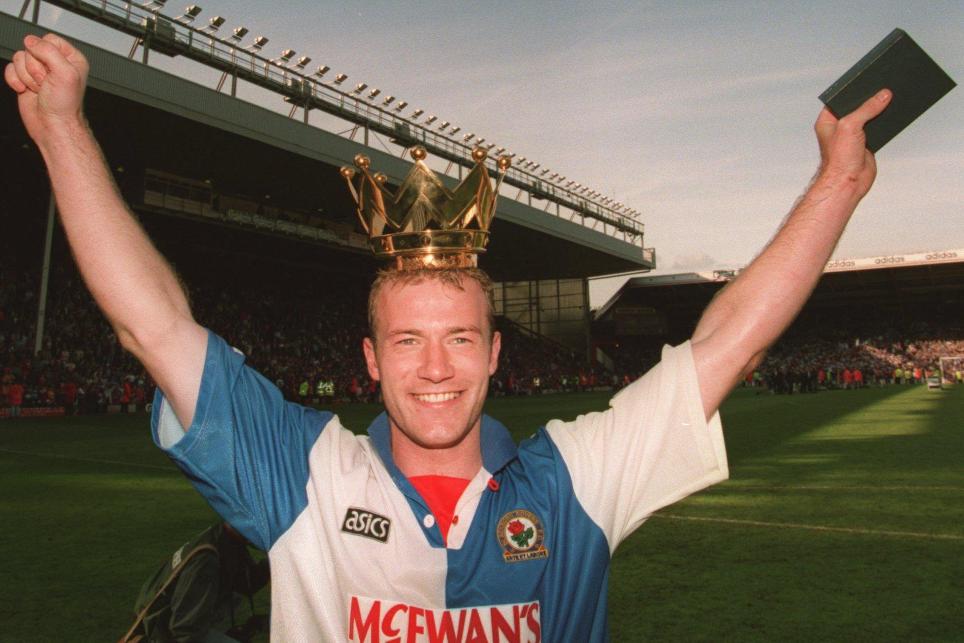 When one speaks of great strikers in history, one that would come to mind is Alan Shearer. Not in vain, English footballer is the top scorer in the history of the Premier League by far well. No one comes, now here near, to the 260 goals the striker scored in his long and productive career in the domestic competition in English football.
Born in Newcastle, his desire and we could say that fate was tied to his hometown club and heart. But nevertheless, initially he had no luck and 'The Urracas' they ruled in their lower grades so I had to look for life on other clubs. The Southampton It was the club that gave him the opportunity to develop as a footballer in the youth team until he could make his debut in the first team 9 April 1988 against Arsenal.
That day, Alan Shearer framework 3 goals being the youngest player in the history of the Premier League to get it (had only 17 years and 240 days) pulverizing the record, so far and for more than three decades, He held the historical front Jimmy Greaves. After several years highlighting the Southampton, the Blackburn Rovers He decided to go for his move.
Although his new team was a newly promoted, President of Jack Walker He invested a lot of money to make a very competitive squad. The thing could not do better. After touching the title in the season 1993-1994 (in which Alan Shearer He ended with 31 goals) the Blackburn Rovers would be the Premier League champion in the 1994-1995. The pair with Chris Sutton at the point of attack it was devastating for opponents.
ALAN SHEARER REFUSES TO MANCHESTER UNITED
In the campaign 1995-1996 English striker would be top scorer for the third consecutive year, at last, He would jump to his lifelong club: The Newcastle United. His dream came true. What many people do not know is that at that time, the best of his career as it came to be the leading scorer in the European Championship 1996 England, Shearer rejected offers important clubs like Manchester United.
The rest is history. English striker he dressed in 10 stretchy years Newcastle and he became a club legend. He gave money and titles that had won safely on a Manchester United which he was then swept in the Premier, to play in the team of his childhood. If it was not quite clear involvement, in the year 2000 He resigned the England team to focus solely on his club.
He finally hung up his boots at the end of the season 2005-2006 with a total of 666 official matches with a total of 330 goals scored in his three clubs (Southampton, Blackburn Rovers y Newcastle United). He also played for England in 63 marking occasions 30 goals.
Goalscorers HISTORY OF THE PREMIER LEAGUE
Alan Shearer 260 goals
Wayne Rooney 208 goals
Andy Cole 188 goals
Frank Lampard 177 goals
Thierry Henry 175 goals
Sergio Aguero 172 goals
Robbie Fowler 163 goals
Jermain Defoe 162 goals
Michael Owen 150 goals
Les Ferdinand 149 goals