Footballers with the most official matches played in history
The history of football is full of players with very long careers. In this article we will review the footballers with the most official matches played (according to data from the FIFA). All of them were able to overcome 1.000 meetings.
Ian Callagham (1.000 matches)
English midfielder who was part of the team that was proclaimed world champion in 1966. He spent much of his career at Liverpool (between 1960 Y 1978). Later he began a tour of other countries such as the United States, Australia, Ireland or Norway.
David James (1.011 matches)
The English goalkeeper is one of those who managed to exceed the number of 1.000 official matches. His entire career was spent in teams in England. (Watford, Liverpool, Aston Villa, West Ham, Manchester City…). He was also international with his selection.
Clarence Seedorf (1.016 matches)
One of the most successful European footballers. Among his most important titles are 4 Champions that won with Ajax, Real Madrid and AC Milan. He hung up his boots in the Botafogo in Brazil being already a very veteran.
Timmy Simmons (1.019 matches)
The Belgian defender also had a long journey. PSV, Nümberg or Bruges were some of their clubs. Of course, he was also international with Belgium.
Frank Lampard (1.020 matches)
Sobran presentations. Frank Lampard ice, without a doubt, one of the best english footballers history. He triumphed at Chelsea after passing through West Ham. He also wore the Manchester City jersey and hung up his boots in the New York City of the North American MLS. International with England.
Andoni Zubizarreta (1.020 matches)
The Basque goalkeeper is the player with the most official matches in the Spanish League. Athletic Club, FC Barcelona, Valencia and the Spanish National Team were his teams.
Tommy Hutchinson (1.023 matches)
Middle Scottish who spent most of his career in England. Blackpool, Manchester City or Burnley were the teams with the most matches played.
Noel Bailie (1.024 matches)
The case of Noel Bailie is curious. The Northern Irish defender played 1.013 matches in his only club, Linfield and the rest with the national team.
Graham Alexander (1.025 matches)
Scottish defense. He played much of his career at the English Burnley where he accumulated 421 meetings. Of course, international with Scotland.
Ryan Giggs (1.036 matches)
another mythical. The Welshman was one of the One Club Men who always wore the Manchester United jersey. With the red devils he played 963 official matches. The rest, accumulated them with the Welsh national team.
Paolo Maldini (1.041 matches)
We continue with football legends. The Italian Paolo Maldini, just like giggs, He only wore two shirts in his entire career. Your club's, el AC Milan, and that of your selection, Italy.
David Seaman (1.046 matches)
One of the goalkeepers that all football fans of the 90 we remember. In addition to defending the goal of the English team, we saw it in clubs like Arsenal, Manchester City o Queens Park Rangers.
Cristiano Ronaldo (1.048 matches)
Surely, one of the best players in history. A goal scoring machine that wore the shirt of great clubs like Manchester United, Real Madrid or Juventus. International, Of course, with the Portugal team.
Alan Ball (1.053 matches)
World champion with England in 1966. Everton and Arsenal were some of his many teams. He also had his experience in the NASL of the United States.
Raúl González (1.063 matches)
Legend of Real Madrid where he played for much of his career being one of the top historical scorers. Schalke 04 and New York Cosmos were his other teams as well, obviously, of the Spanish team.
Djalma Santos (1.065 matches)
23 years of career, all of them in their native Brazil. 434 matches in the Portuguese, 501 in Palmeiras, 32 in Atlético Paranaense and 98 with the 'canarinha'. One of the great Brazilian footballers in history.
Roberto Carlos (1.080 matches)
Talking about legends of Brazil. Roberto Carlos was, for many, the best left back in the history of football. Its shooting power and tremendous speed make it, definitely, in one of the largest. Almost half of his official matches were played with the Real Madrid shirt but he wore another like the Palmeiras shirt, Inter o Fenerbahce.
Tony Ford (1.082 matches)
More of 25 years of career, all of them in english football. 490 meetings at Grimsby before signing for other teams such as Sunderland, Stoke City o WBA. He was international with England in 2 occasions.
Fábio (1.086 matches)
Brazilian goalkeeper who began his long career at the end of the 90. Almost 900 official matches in the ranks of Cruzeiro where he is a true legend.
Pat Jennings (1.089 matches)
Again a goalkeeper who sneaks into this list. In addition to defending the Northern Ireland goal for many years (with which he accumulated 119 internacionalidades), Pat Jennings played for Watford, Arsenal y Tottenham. One of the biggest.
Iker Casillas (1.092 matches)
If we talk about legendary goalkeepers, we cannot leave out Iker Casillas. European and World Champion with the Spanish team. He played more than 700 official matches with Real Madrid before hanging up his boots at Porto.
Javier Zanetti (1.115 matches)
The footballer who has played the most games in the history of Inter Milan with almost 900. International with Argentina. One of the best right-backs football has given.
Gianlugi Buffon (1.116 matches)
Juventus myth. Member of best Parma ever Y, Of course, world champion with Italy. Undoubtedly, one of the best goalkeepers in history.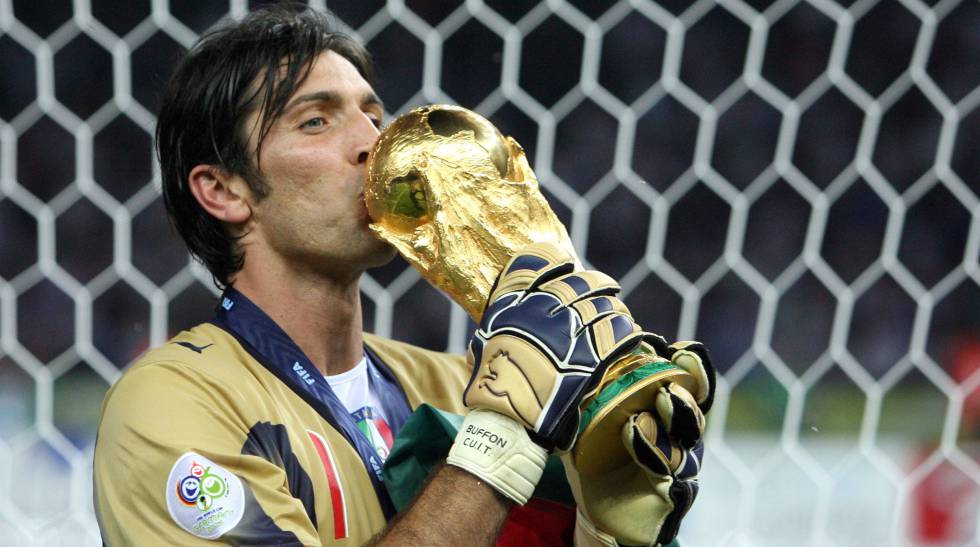 Ray Clemence (1.118 matches)
English goalkeeper who played between 1965 Y 1988. Accumulated 665 encounters with Liverpool and 240 with Tottenham among others. He also defended England's goal.
Xavi Hernandez (1.143 matches)
The Spaniard who played the most official matches in history. Brain of FC Barcelona and the best Spanish team of all time. Champion of absolutely everything. One of the biggest.
Rogerio Ceni (1.241 matches)
The Brazilian is not only one of the players with the most official matches played in history, also, is the goalkeeper who scored the most goals with more than 100. Another legend that could not be missing from this list.
Peter Shilton (1.390 matches)
Shilton's figure is almost unattainable. The English goalkeeper retired with 48 years after being one of the best. Member of the mythical Nottingham Forest by Brian Clough, international with England in 125 occasions (fit the two mythical Maradona goals in 1986).