colchoneros, Indians, beans… the origin of the nicknames of Atletico Madrid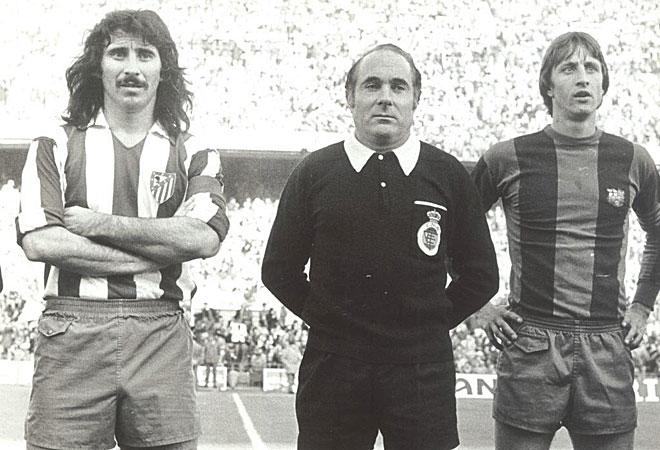 The Atletico Madrid It is one of the clubs with more nicknames Spanish football. colchoneros, Indians, beans… are some of the motes that both the club and its fans for many years receive. In the following article we look at the origin of all, some are most curious.
Why they are those of Atletico colchoneros?
To understand this pseudonym must go back to the years of civil war. At that time mattresses They used to be covered with a cloth with red stripes and white. Like is logic, it was inevitable relate this to the red and white shirt of the Atletico Madrid. Slowly, the Madrid club and its fans were called colchoneros for the rest of hobbies and journalists.
The Indians' the Athletes
First we must clarify that is not confirmed to the 100% the origin of the nickname 'Indian'. But nevertheless, it looks like it is a pejorative moniker by rival fans, of Real Madrid. In the years 70, the Atletico Madrid He went to the South American market to perform some signings of players in the new continent. Ayala mouse, Heredia, baker Diaz… they all had brown skin and long hair so they were called: Atleti Indians.
Atletico fans away from offended decided to adopt the nickname with pride to the point that the club's mascot is a raccoon named Indi. Of course, They did not miss the opportunity to get a nickname for his eternal rival, Thus they arose 'Vikings' Real Madrid.
'El Beans'
This time the nickname 'the pupae' It was not placed by a person outside the club but by the president himself: Vicente Calderón. Colchonero was the leader who renamed the team the nickname Year 1974 after the Atleti lost the end of the European Cup against Bayern of the cruelest form.
Over the years, this club forged in adversity has fought the biggest and has made significant titles. Although it is also true that on certain occasions has lived up to this moniker 'The Pupas' its own president became fashionable and still hear occasionally.