Spain-South Korea, one of the biggest 'theft' history of the world
The Spain-South Korea corresponding to the quarterfinals of the World 2002 It was one of the games that marked a whole generation.
The Spanish team had its heyday in the European Championship 2008, world 2010 and Euro 2012 with Luis Aragonese Y Vicente del Bosque on the bench.
Before, 'The Red' almost always suffered failure after failure and started talking about the curse of the quarterfinals. But nevertheless, there was a world in which the national team, directed by José Antonio Camacho, He deserved to get into semifinals on merit and not let him.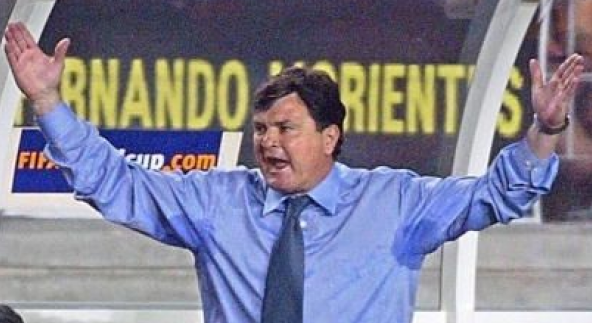 It happened in the Korea and Japan World, a 22 June 2002. Spain had rival in the quarterfinals to one of the host, South Korea, It coming to spring a surprise in the second round against Italy. those of Camacho They had suffered a lot to eliminate the Republic of Ireland on penalties with a Casillas star who stopped 3 maximum penalties.
ARBITRATION TO THE GHANDOUR
Spanish optimistically welcomed the fact of not having to play against the Italians and defeat a confident selection, a priori, It was lower.
The match went quite equal but seemed a matter of time Spain was imposed. The Puyol, Iron, Deck of cards, From Pedro, Morientes, Joaquin… They deserved the goal and finally succeeded, twice, but both were nullified by the proper name of the party, a name that the Spanish fans will never forget: Gamal al Ghandour.
Egyptian annulled a goal first Helguera, which topped unopposed a side missing. The second, a Morientes considering that the center Joaquin He had left. Nothing is further from reality.
But not content with that, offsides was also noted in Morientes, who he was alone in front of the Korean goalkeeper after a pass from Joaquin, it was not even close.
Finally, the tie that had resolved, again, in the penalty shootout and there Korea managed annotate all, whereas Spain failure Joaquin. A real injustice, that still rankles to the remember.
Korea received HELPS ITALY AND SPAIN AGAINST
Many years have passed since that day and, seems more than evident, what South Korea He was helped by the referees for the host arrived as far as possible.
Corriere dello Sport He revealed in 2015 that there were documents proving the purchase of games to make the easy way to Koreans who received aids, not only in the quarterfinal match against Spain, but in the second round against itself Italy. The Italians received a goal in a penalty nonexistent, Totti He was sent off in extra time unfairly and Tommasi legal scored a goal in the extension gold which was canceled.
Responsible for assigning referees in both matches was Jack Wanner, president of the FIFA by then, which he was subsequently arrested for a corruption scandal at the highest stratum of world football. Definitely, a black page in the history of the world that, Not for it, should not forget.