Gerd Muller, the insatiable goalscorer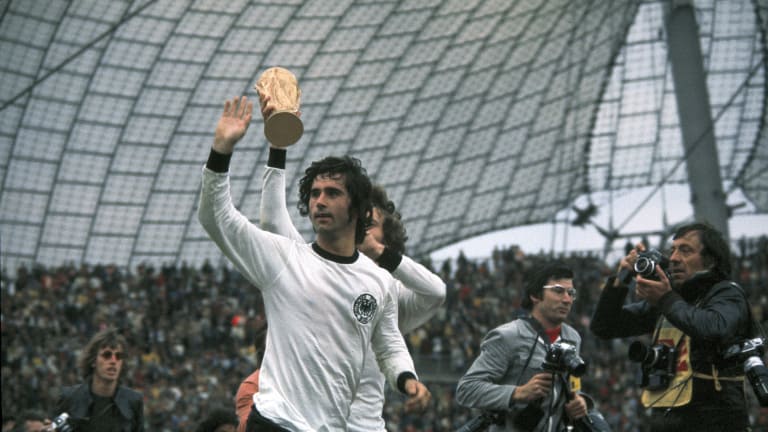 The most important thing in this sport called soccer is the goal. Throughout history there have been illustrious scorers who have broken records and got tired of drilling the rival goal but there is one that deserves to be highlighted and to which we want to pay tribute in this article: Gerd Muller.
dubbed the Nation Bomber O Torpedo, Muller did not have a simple path to success. At first his coaches doubted his worth for this football because of his short stature and the fact that he is something "chubby". But nevertheless, He supplied his physical deficiencies to turn them into virtues and to be able to score goals thanks to being a true area mouse.
Muller started in the TSV 1861 Nördlingen from his hometown but was soon signed by the Bayern Munich where he became a true legend. He coincided at that time with two colossi like Franz Bekenbauer and Sepp Maier. With this trio you don't have to be a fortune teller to know that the Bavarian team dominated German and European football for many years. Not in vain did they succeed 4 Bundesliga, 4 German cups, 3 European Cups, 1 Recopa and an Intercontinental Cup between 1966 Y 1976. In those 10 years, Gerd Muller was top scorer in the Bundesliga in 7 occasions.
An immaculate career with the German national team
But we cannot talk about the Torpedo without remembering his goals with the German team.. The attacker participated in two World Cups (1970 Y 1974). In the first of them he was the top scorer with 10 so many though Germany finished third. In the second he scored 4 and he won the title of world champion being the author of the final goal against Cruyff's Netherlands in the end (2-1). To make matters worse he was champion of the Euro Cup in 1972 in which he signed 7 goals in 7 matches.
If we stick to the goals scored in official matches, Muller ranks fifth in history with 735 in 762 matches only surpassed by Bican, Romario, Pelé and Puskas.
In 1972, The small German striker also achieved a record that no one could beat during 40 years being the player with the most goals scored in a calendar year (85) until was pulverized by Messi what was he able to do 91 in 2012.
Talk about Gerd Muller is to talk about one of the best strikers in football history. Holds the record for top scorer in Bundesliga history he could still be older if he hadn't left to finish his career in America in 1979 where he played 3 seasons in Fort Lauderdale Strikers where he hung his boots on 1982. With selection, only Klose has been able to beat him.
According to unofficial data (since it is very complicated to have proof of this type of matches) was able to score more than 1400 goals throughout his career also counting friendly matches. Simply off the charts.
The death of Torpedo Muller
A 15 August 2021, the torpedo Gerd Muller left us forever a victim of Alzheimer's that was diagnosed 6 years earlier, back in 2015 and that he was turning off his light little by little. A legendary footballer who will always remain between the best German footballers in history.