The little hand of Barca and Real Madrid 'cow's tail' Romario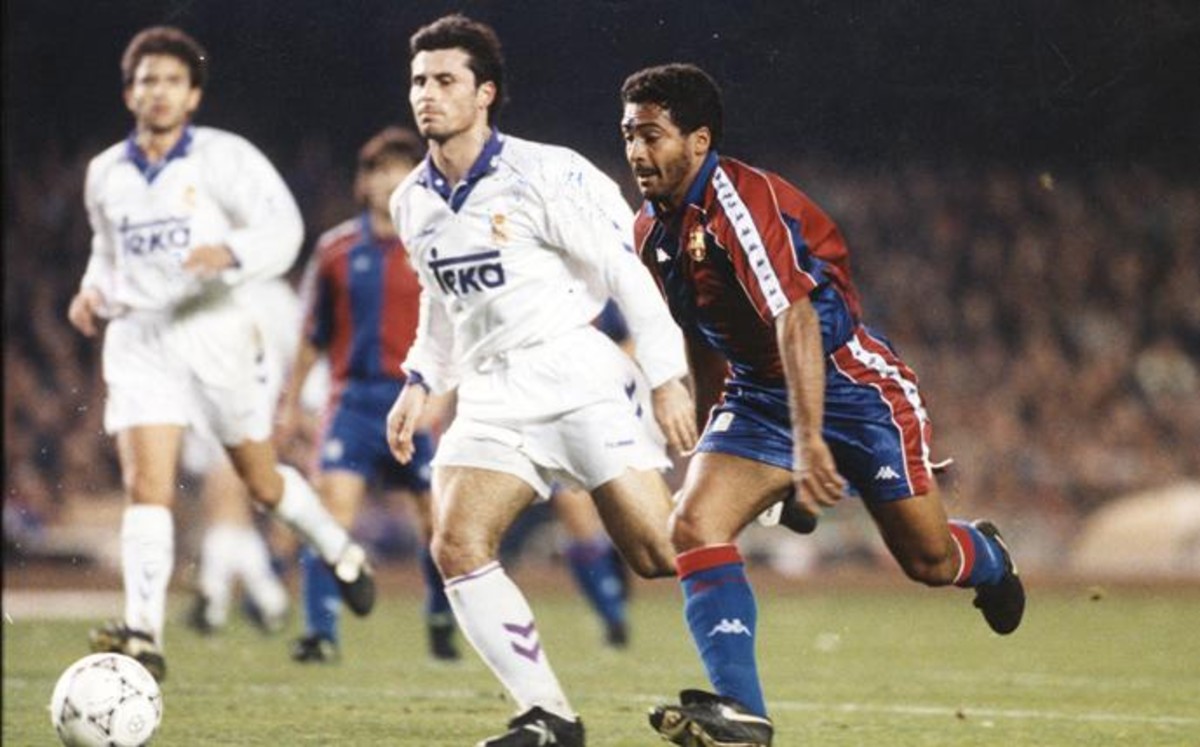 The season 1993-1994 It was, definitely, the best one of the best strikers in history: Romario. The Brazilian League that year achieved, Spain Super Cup and World USA'94. further, a nivel individual, was the top scorer in the league with 30 many and won the Fifa World Player crowning him as the best player in the world at that time.
One of the flashpoints of the moment Barça and of course of Romario that season was the game played in the Camp Nou between the Catalans and his eternal rival, Real Madrid led at the time by Benito Floro. Barca, trained by Johan Cruyff, They passed over his enemy with a historic win. Romario made a hat trick and completed 'mannitol' Koeman e Ivan Iglesias.
But, definitely, the play that game most remembered is the one staged Romario and the central Real Madrid, it was that cold night Rafa Alkorta. The Brazilian broke through the minute 24 Play the edge of the area and incredible Dodge, until then many had never seen, He broke his opponent's waist and made the first night with breathtaking ease. The 'Cow tail' what, as I say, some met that day.
That would end up winning the league FC Barcelona on the last day because his rival by then, the Deportivo La Coruna, would not exceed the draw against Valencia with the famous I missed penalty Djukic In the last minute.
Romario and CRUYFF
curiously, a year later everything changed. Romario he left the Barça by disagreements with Johan Cruyff like Michael Laudrup.
More bleeding was the case with the Danish who left the Camp Nou to sign for rivals, the Real Madrid. Laudrup was key to 'El Clasico' radically change.