The hidden history of 'Naranjito', Mascot World Cup Spain '82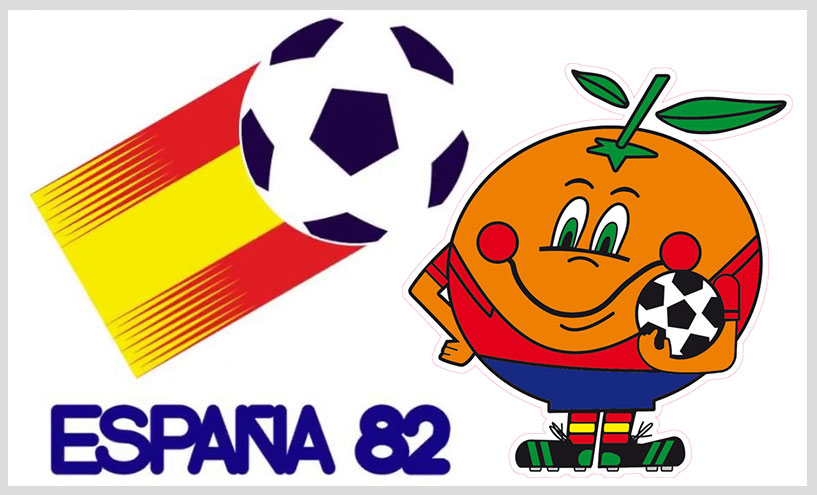 Today it is considered one of the most beautiful pets or at least most emblematic of the history of the world. Naranjito It is part of a generation that currently still watching him with love and longing for times past. But nevertheless, the beginnings were not easy for this endearing character.
The pet Naranjito It was created in advertising agency Bellido, in the heart of Seville. Its creators were Jose Maria Martin Pacheco Y Dolores Zamora Salto and the prize awarded by the Spanish Football Federation It was a million pesetas. The most curious thing is that the federation resold and image exploitation rights to a British company for 1.400 million pesetas (some 8,4 millions of euros).
PETS OF THE WORLD
As we say, first impressions about choosing the mascot Naranjito were atrocious endless reviews. Aberration, fetus, national shame… were some of the expletives directed at poor fruit. It was, indeed, of any change in the history of pets world. Before he had been the lion Willie, mascot England 1966 and four children: Juanito in Mexico 1970, Tip and Tap in Germany 1974 and finally Guachito in Argentina 1978.
Naranjito It was, so, the first inanimate mascot history. He managed to win other work as footballer torero child Toast, work of Catalan Jorge Gabernet, and the bull Toribalón, the Madrid Pedro Maria Laperal: "We wanted to find something fresher, far from the clichés of bulls and tambourine". José María told, in an interview with the newspaper The world, who came up with the idea of ​​walking around Seville orange footballer.
The good Naranjito He even star in a cartoon series Radio Spanish Television, 'Football Action', which was 26 episodes of approximately 20 minute. In her, other characters also appeared as his girlfriend Clementina, his friend Citronio and the robot The brands.
NARANJITO accused of plagiarism
Of course, with the election of Naranjito as official mascot, They could not miss the accusations of plagiarism. In 1979, Lolo Rico, creator of the legendary program of TVE 'The Cristal ball', He reported that there was another character of the same name. And if that was not enough, Own Chicho Ibañez Serrador It also seems that he threatened to sue the creators of the pet because there is a great similarity with the famous pumpkin Rupert, program A, From, Three.
Finally the thing came to nothing and the good Naranjito He went ahead. According creators have two, They tried to negotiate with the Federation the issue of rights and merchandising but told them not to speak: "If you do not agree with the terms we choose another". They claim they got to say.
Almost 40 years after the failure of the Spanish team in the World 1982, one of the few positive things that have been of that quote is the mythical pet, after so long and numerous disappointments, still looks great smile.