The playoffs of the season 1986-1987, one of the largest bungling in the history of La Liga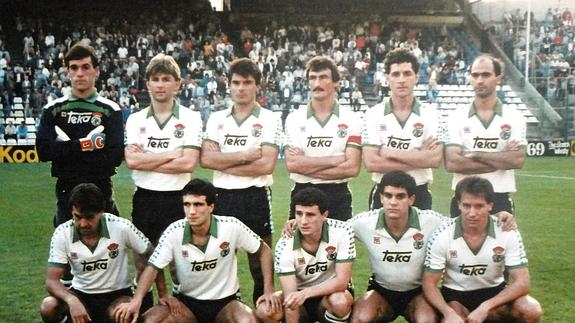 The season 1986-1987 is, surely, the most 'unique' the history of La Liga. It was introduced, for the first time, a system of playoffs both to decide the title, European places and relegation. But nevertheless, Such was the chaos that the experiment lasted only one season and was not repeated. Let us review the various absurdities that were producing.
LEAGUE PLAYOFFS
That campaign had competition 18 teams. The first phase consisted regulate therefore of 34 journeys. The 6 top finishers would fight to be champion, keeping your score on the regular season and playing 10 days including. the 6 They following faced in trying to reach League Cup (competition that was never to be played so it was absurd) and finally 6 They ranked last played for three teams would fight to avoid relegation.
The Real Madrid League champion was crowned with 3 points over the FC Barcelona. The title was a dogfight between them as they already finished the regular season with a commanding lead over other rivals so those playoffs made little sense for the rest.
FIGHT avoid relegation to second
Where if there was much excitement and 'tomato' It was in the fight for relegation. As if there was not enough ruckus, street racing (in fact he had already begun the second round) it was decided to expand the League 18 a 20 teams, so only club to have declined Second division. The solution, a priori, it seemed simple, the last classified after the regular season and the consequent playoff descend. Well, no.
The Cádiz CF, who was then presiding Manuel Irigoyen (turn vice president of the Spanish Football Federation), He filed an action for which considered that the rules had changed in full competition and that it was only fair that the last three finishers disputed one "mini liguilla" between them and descend that loser out.
The appeal was accepted even by the presidents of Racing de Santander Y Osasuna (surely enough pressure) who were the beans were played with self Cádiz CF. Finally the whole cntabro achieved despite 4 points more than gaditanos throughout the season, Second she went to be the worst of the three in that "liguilla death" He was baptized as.
Of course, as we said at the beginning of the article, all this monstrosity / experiment was not repeated and the League again the regular tournament, yes, thereafter with 20 equipment and 38 journeys (except season 1995-1996 that it got 22)