The two stripes jersey Johan Cruyff in the World 1974
We live in an era in the world of football in which everything is for sale and the money generated by sponsorships and image rights of clubs and football is growing every day. However, this that today has completely got out of hand is not new as the story that we tell you today shows and that has as its protagonist Johan Cruyff's shirt at the World Cup 1974.
The Dutchman attended the World Cup event with the poster of the best player in the world and captaining a team that made 36 years that I did not go to a World Cup but that would end up making history, 'A Clockwork Orange '.
PUMA VS ADIDAS
At that time the "14" had signed a contract with the sports brand Puma, rival of Adidas, which was the firm that dressed the orange team. As is evident, Puma was not amused that his great star shone before millions of eyes around the world with the three-striped shirt characteristic of his greatest rival, so he did everything possible to ensure that Johan will not take them.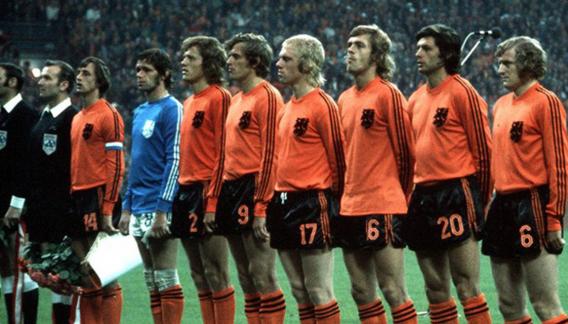 Football player, as he told in an interview for the newspaper The country spoke to the federation of his country that had signed a large contract with Adidas: "We play the World 1974 and football had been professional for just two years. The companies came, there were promotions ... And the Federation, at that time, negotiated with Adidas. They wanted us to wear their shirt, and I asked for my share. They denied me saying that the shirt was theirs, and I told them that the head was mine".
Faced with this refusal by the federation to divide the juicy cake, the '14 decision' it was drastic as well as surprising. The Dutch captain came out to play every game with two stripes on his shirt instead of three like the rest of his colleagues, something that today with the regulations of the FIFA in terms of uniformity it would be impossible.