Manchester derby, a rivalry that began in 1881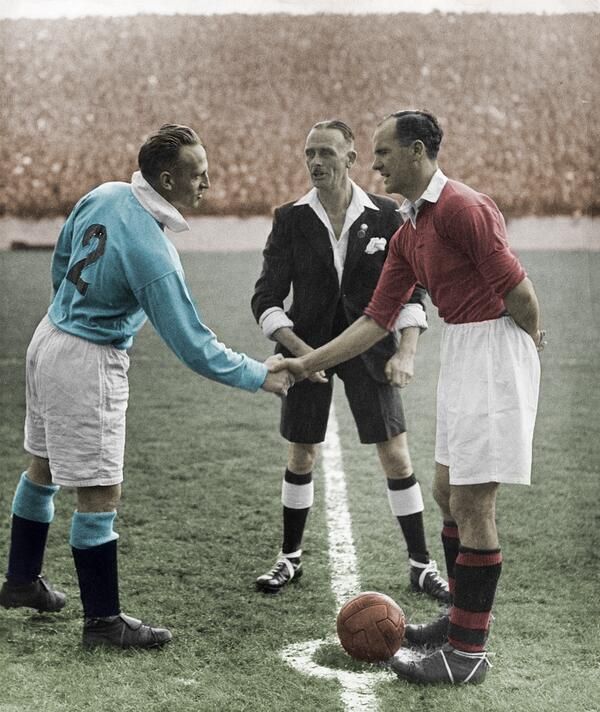 It is one of the great rivalries in English football. Manchester derby faces the City y al United since many years we, particularly since 1881.
At that time the two clubs had different names. The Manchester City It was known as West Gorton, Meanwhile he Manchester United He called himself Newton Health. The first match between the two was held 12 November that year 1881.
'CITIZENS' VS 'RED DEVILS'
Along the history, although there has been and there is a great rivalry between the two clubs and hobbies, so much City as United They have staged several events that deserve to be highlighted.
In 1889 They came together to pay tribute to 23 miners dead and played a friendly to raise money for their families. Later, after the end of World War II, Old Trafford (Stadium of the United) It was seriously damaged. The City lent its facilities so they could play. More recently, in 2008, Both clubs were together celebrating the 50th anniversary of the Munich air crash in which much of the staff of the Reds' He lost his life.
A curious fact say that both teams have the record for attendance at a party in England. The City meeting 84.569 viewers 1934 Meanwhile he United achievement 83.260 fans in the stands. curiously, Both matches were played in Maine Road, house 'Citizens'.
The Manchester United has achieved major successes throughout its history that the Manchester City. The 'Red Devils' are the team with the most league titles in England have also joined three European Cups (the City does not have any).
But nevertheless, the two bulkier thrashings in the history of the Manchester derby has been two markers 6-1, both favorable to the City. further, the whole sky had the 'privilege' Second Division sending his rival in a match that went down in history for the goal scored by a legend of the United as Denis Law.