When Sir Alex Ferguson tried to sign Paolo Maldini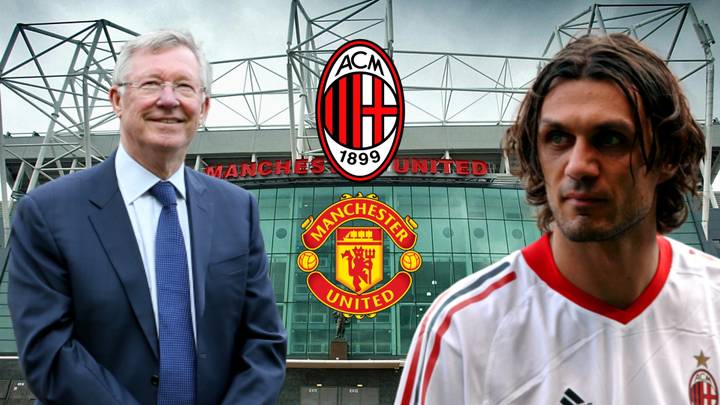 Talk about sir Alex Ferguson is to do it from one of the best coaches in history. The Scottish coach is a true legend after a successful and enviable career at Manchester United that he arrived after succeeding at his country's Aberdeen.
Since his arrival at Old Trafford there by 1986 until his retirement in the year 2013, there were many footballers who Alex Ferguson tried to recruit for his squad. One of them was Paolo Maldini, another football myth that led and captained AC Milan. But nevertheless, the British coach was left wanting to recruit one of the best defenders in football history.
Alex Ferguson and Cesare Maldini
As himself Ferguson explained in an interview, once removed from the benches, spoke personally with Cesare Maldini, father de Paolo, to try to convince him. The answer of the one who was also a player Red-black was blunt: "My father was from Milan, I'm from Milan, my children are from Milan… forget this". Indeed, Paolo Maldini It is one of those One Club Man that showed love and fidelity to a single shirt (in addition to that of the Italian team, Of course) throughout his career.
In fact, Paolo Maldini holds the record for matches played with AC Milan, more than 900 behind their backs. further, is the second footballer with the most matches played in Serie A, only surpassed by Gigi Buffon who recently passed it. And if that was not enough, the Maldini saga continues its connection and its fidelity to the red and black shirt because Daniel, Paolo's son, also debuted with the first team.
That's how Alex Ferguson had to fit the refusal of one of his big goals for defense. Both he and Cesare Maldini shook hands and he understood that he could never count on one of the greatest in the ranks of Manchester United.