The day the Dé Super Dépor' marked him 8 goals for 'Mechanical Cheese'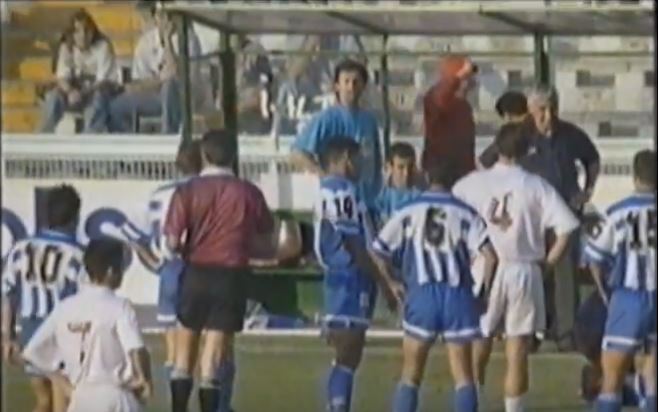 It can be said that that day was the end of two historical projects. On the one hand, the golden age of the known as 'Mechanical Cheese' directed by Benito Floro and on the other the De Super Depor' ended a great stage with the march of Arsenio Iglesias a few days later by proclaiming himself Cup champion.
There was a 18 June 1995 at Carlos Belmonte Stadium from Albacete. The local team faced each other in a match corresponding to the last day of the League, the Albacete, against him Deportivo La Coruna. The locals played a lot since they were bordering the promotion zone of descent while the Galicians did not play anything since they were seconds without the possibility of reaching the Real Madrid who was already a champion.
In fact, Arsenio Iglesias, sports coach, left on the bench the vast majority of headlines since a few days later those of Riazor they had to dispute the Copa del Rey final against Valencia at the Santiago Bernabéu.
THE SUPER DÉPOR CRUSHES ALBACETE
However it was the super Depor the one who carried the party handle and almost inadvertently achieved a scandalous victory for 2-8, being the most bulky in the history of the Galician away from home and incidentally the most humiliating defeat of the Albacete as location.
That day the goalkeeper of the Manchego team was Molina, that years later he would defend with great success the goal of Deportivo. The Valencian keeper was the star of the first goal scored by Djukic from beyond the midfield line seeing that keeper was way ahead. Tied the game Andonov for him Albacete but before the break Manjarín (what would a double) put his team back on edge.
It was in the second part when the key play of the game came that led to the redoubling win. Albert Tomás was expelled in the Albacete and from there goals began to fall. Julio Salinas did a hat trick, Donato, Manjarín and José Ramón they joined the party and only a mythical like Zalazar was able to score to try to make up a little the result that was left for the story (2-8).
The Albacete the promotion had to be played against him Salamanca and although he managed to beat 0-2 at Helmántico returned to take a tremendous blow in the home match where the charros got a 0-5 that put them in the First Division and sent the La Mancha to Second although thanks to the expansion to 22 equipment could be maintained.